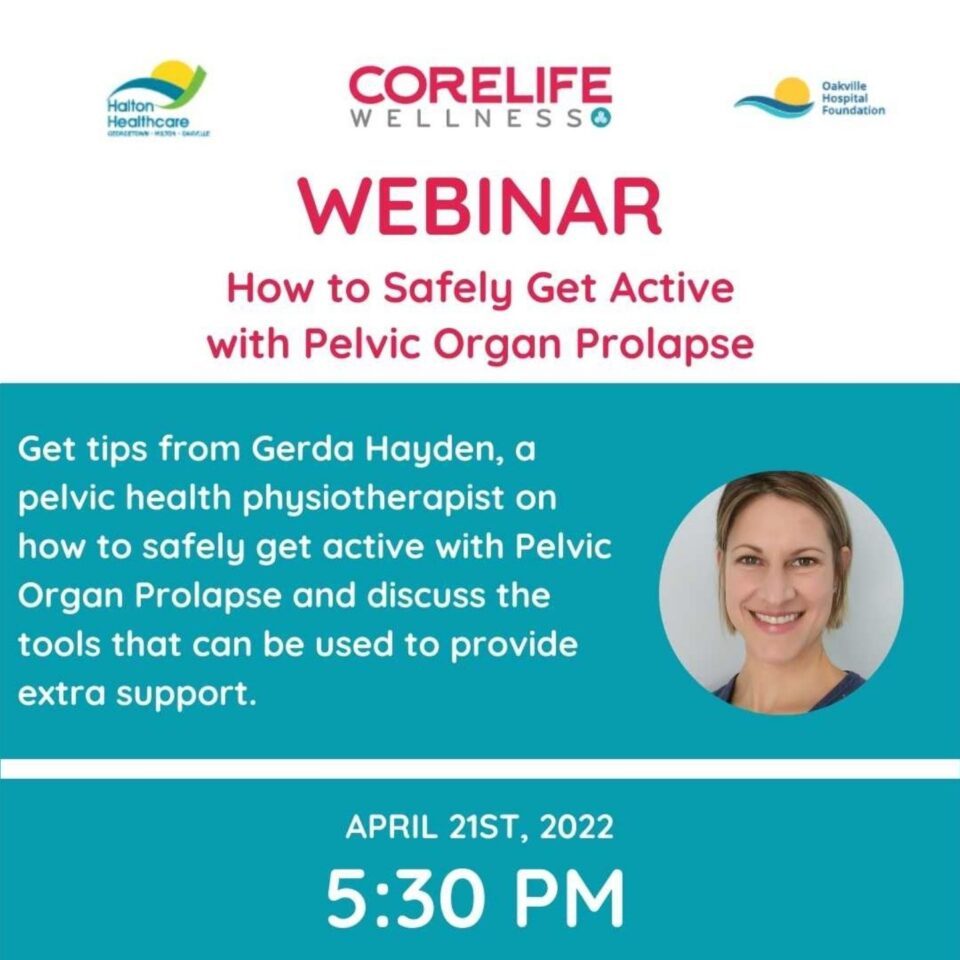 Run for Women Webinar #2
Gerda Webinar #2: How to safely get active with pelvic organ prolapse, discuss the tools that can be used to provide extra support for pelvic organs (best strategies to optimize pelvic health when active).
Gerda Hayden Bio: Pelvic Health Physiotherapist, MScPT
Gerda graduated from the University of Cape Town, South Africa in 2003 with a distinction in the degree of Bachelor of Science in Physiotherapy. She has held numerous leadership titles and is currently rostered with the College of Physiotherapists of Ontario to perform internal pelvic exams and is a member of the Women's Health Division with the Canadian Physiotherapy Association. Gerda has always been passionate about all aspects of women's health and health care. Her holistic approach ensures that she addresses underlying issues and strives to always see the bigger picture. She keeps abreast of the latest evidence based research and applies this to her clients. Her thorough, insightful and effective assessment enables the development of an integrated and comprehensive client-centred treatment strategy. Gerda has a special interest in the perimenopausal stage of life. She can fit pessaries, silicone devices designed to support pelvic organs, and will be offering this service from the Burlington location.