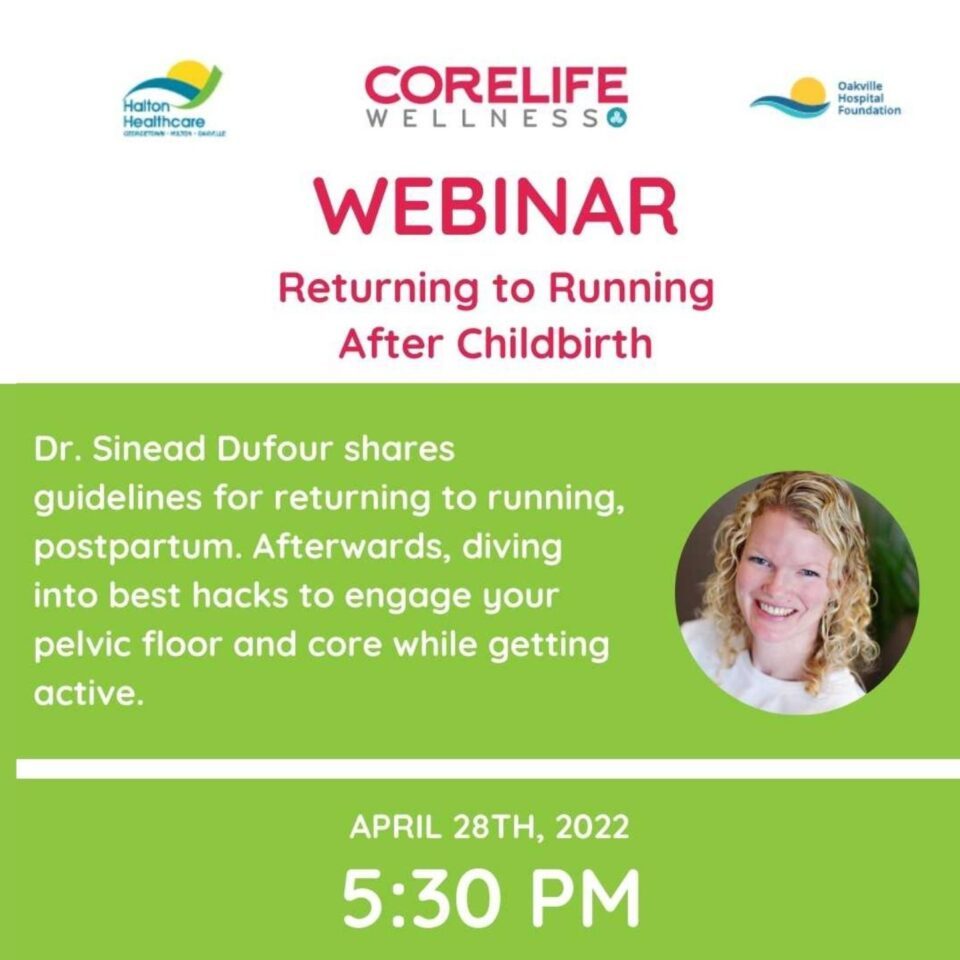 Run for Women Webinar #3
Dr. Sinead Webinar #3: Share return to running postpartum guidelines. From there, cover the correct way (best hacks) to engage your pelvic floor and core when physically active (running). Highlighting tips for stress urinary incontinence if present for any participants as well. 
Dr. Sinead Dufour: Pelvic Health Physiotherapist, PhD
Dr. Sinéad Dufour is an Associate Clinical Professor in the Faculty of Health Science at McMaster University. She teaches and conducts research in both the Schools of Medicine and Rehabilitation Science. She completed her MScPT at McMaster University (2003), her PhD in Health and Rehabilitation Science at Western (2011), and returned to McMaster to complete a post-doctoral fellowship (2013). Her current research interests include: conservative approaches to manage pelvic floor dysfunction, pregnancy-related pelvic-girdle pain, and interprofessional collaborative practice models of service provision to enhance pelvic health.
She is an active Urogynecology Committee member of the Society of Obstetricians and Gynecologists of Canada as well as the Prevention and Health Promotion Committee of the International Continence Society. She's authored several clinical practice guidelines related to urinary incontinence within these roles and stays current clinically through her work as a pelvic health physiotherapist.