Giving
The Budd Family's Gift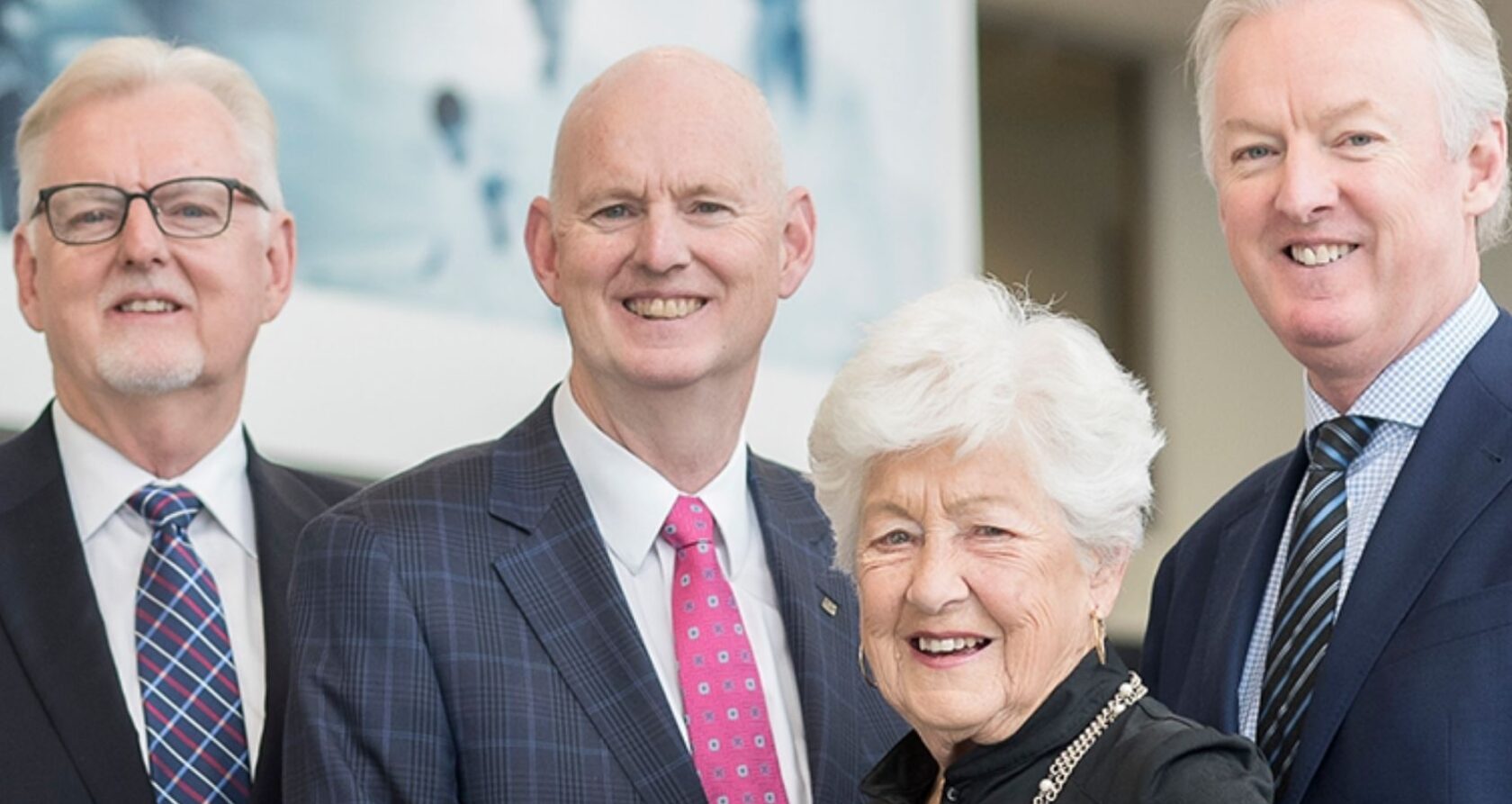 The Budd Family – Bonnie with sons Darryl, Chris and Terry – donated $250,000 to OTMH, a gift that helped purchase much-needed equipment for the Hospital.
In recognition of their extraordinary gift, the Resuscitation/Acute Care Zone in the new Hospital's Emergency department was named in their honour.
The Budd brothers, with support from parents Stu and Bonnie, have been a mainstay on the automotive scene in Oakville since the opening of their first dealership, Budds' British Motors on Speers Rd., in 1973.
The Budd family felt that being in business in Oakville for over 40 years, it was nice to be able to give back to the community that supports them. Bonnie added, "I'm sure I'll need the hospital some day, as will the boys, so donating to the equipment fund was important for me".
The Budd Family's corporate support for numerous important charities in Oakville is well known, and mom Bonnie has been contributing to OTMH for the past 27 years. We are equally honoured and grateful that they've further invested in the health of our community with this significant gift toward the hospital's equipment needs.
Your support makes great care possible.