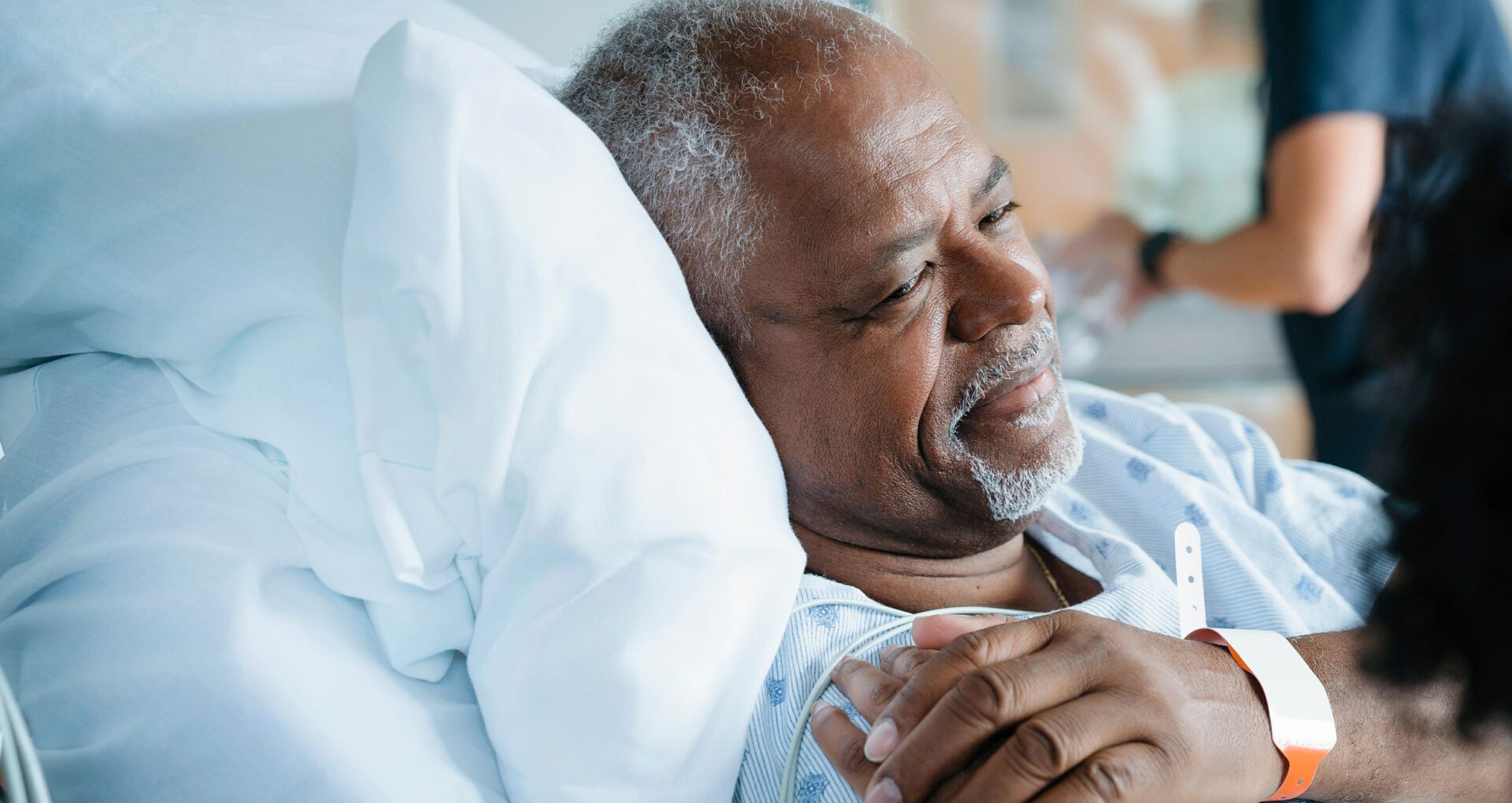 Improving and prolonging lives — with your help
You may know someone impacted by cancer.
Whether it's a friend, a neighbour or a loved one. Cancer touches everyone.
With cancer remaining the leading cause of death in Canada and an estimated 2 in 5 Canadians anticipated to be diagnosed with cancer in their lifetime, having access to world-class care close to home has never been more important.
Thanks to our donors, OTMH's Cancer Care Clinic continues to grow and provide compassionate care to thousands of patients every year, close to home.
But with Halton region being one of the fastest growing communities and an increasing aging population, the number of visits to our Cancer Care Clinic has increased by 77% between 2019 and 2021. Over the next ten years, it is anticipated the number of visits to the Cancer Care Clinic will double.
With your help, we can continue to expand and meet the growing demand for cancer care in our community.
We can offer the latest surgical techniques and procedures.
And we can ensure our patients have access to care, treatment and hope, right in their own backyard.
Help cancer patients get the care they expect and deserve, right here in Oakville.
Give Now
Your Impact
In 2016, the Cancer Care Clinic opened its doors, completely shifting how cancer care is delivered in our region. Patients were no longer forced to find treatment elsewhere, in unfamiliar hospitals and far from home. They could stay here in their own community, close to their support system.
With the help of donors, our Cancer Care Clinic is always evolving. The addition of two medical oncologists further developed our cancer care services. We also expanded treatment options to help patients with solid tumour disease.
Another incredible step towards better care was the creation of OTMH's Breast Diagnostic Assessment Program (BDAP). BDAP offers a patient-centered approach to care and provides women with access to timely, effective diagnosis and treatment right here at home. Funded through donations, the Breast DAP does not receive any government funding. Generous community support funds one of the pivotal roles in this operation, the patient navigator who acts as the main contact and support for the patient and referring physician throughout the DAP process. In the first five years of the program, more than 4,000 women in our region were referred to this program and received life-saving care from the Breast DAP.
Donor support has also contributed to the much-needed expansion of the cancer clinic pharmacy. While the cancer program is expanding its daily hours to accommodate more patients in their current space, the first physical space change needed in the clinic is adjustments within the pharmacy to make room for additional staff to keep up with demand for making systemic therapy medications on-site, most commonly chemotherapy.
Thanks to our donors, the growth of OTMH's Cancer Care Clinic will continue to bring crucial cancer treatments and quality care closer to home for patients.