Providing care and treatment that oncology patients expect and deserve, right here in Oakville
With nearly one in two Canadians to likely be diagnosed with cancer in their lifetime, it is critical to have access to world-class healthcare close to home.
OTMH's Cancer Care Clinic offers comprehensive services in treating, caring for, and supporting patients with cancer diagnoses. This includes patient assessment, teaching, counselling, information resources, chemotherapy, blood transfusions, procedures, and clinical trials. Other services include radiation treatment assessments, consultations and education.
Donors help us keep pace with changing technology and continue to offer the latest surgical techniques and treatments to our cancer patients. Your donations ensure cancer patients need to look no further than their own backyard for care, treatment, and hope.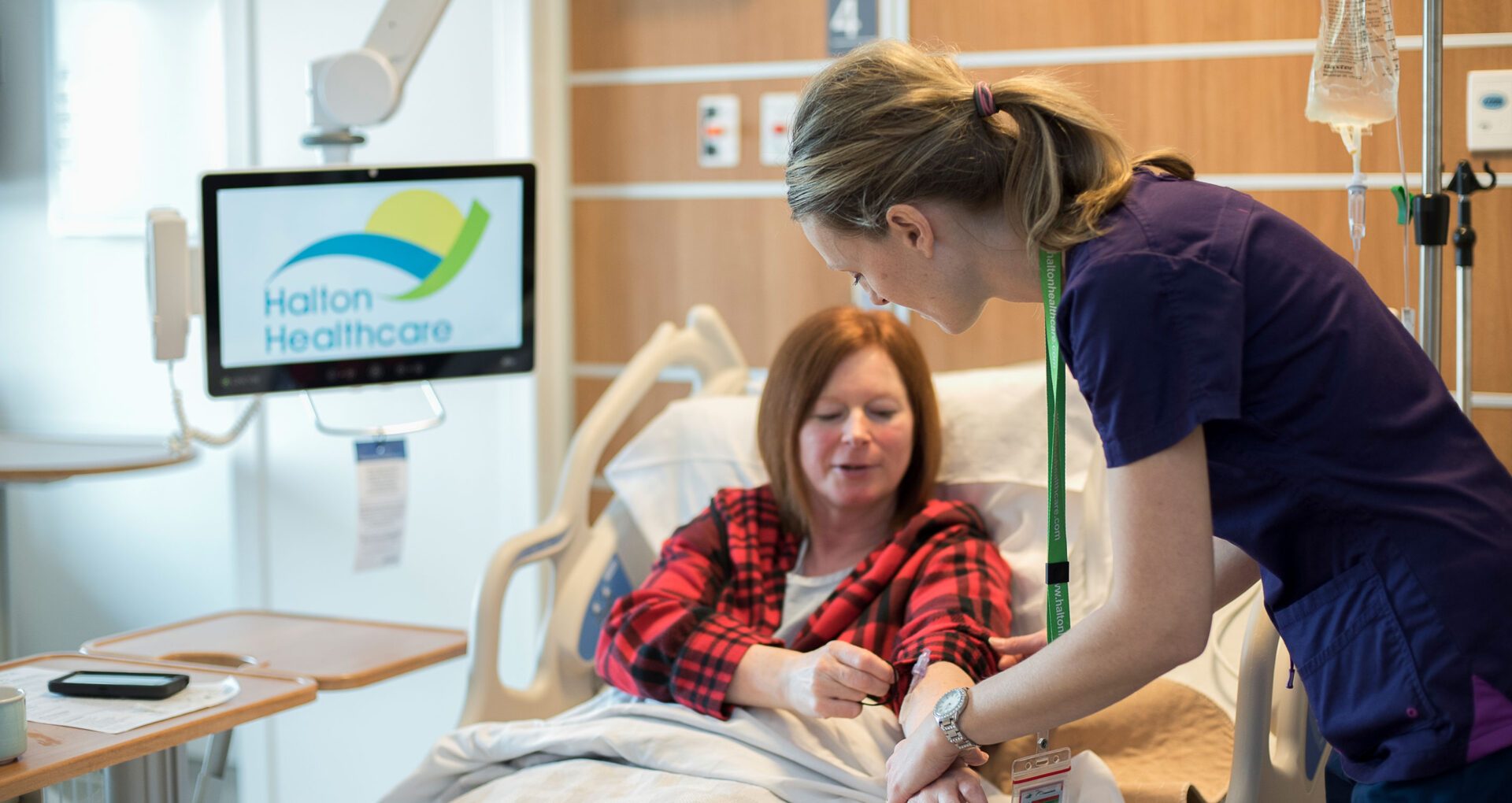 Your Impact
In 2016, the Cancer Care Clinic opened its doors, fundamentally shifting how cancer care is delivered in the region. Patients were no longer forced to seek treatment elsewhere, in unfamiliar hospitals and far from home. They could stay in their own community, close to their support system.
The addition of two medical oncologists contributed to the further development of our systemic therapy cancer care services and the expansion of the treatment of patients with solid tumour disease.
As well, OTMH's Breast Diagnostic Assessment Program (BDAP) offers a patient-centered approach to care and provides women with access to timely, effective diagnosis and treatment right here at home. Funded through donations, the Breast DAP does not receive any government funding. Generous community support funds one of the pivotal roles in this operation, the patient navigator who acts as the main contact and support for the patient and referring physician throughout the DAP process. In the first five years of the program, more than 4,000 women in our region were referred to this program and received life-saving care from the Breast DAP.
Donor support has also contributed to the much-needed expansion of the cancer clinic pharmacy. While the cancer program is expanding its daily hours to accommodate more patients in their current space, the first physical space change needed in the clinic is adjustments within the pharmacy to make room for additional staff to keep up with demand for making systemic therapy medications on-site, most commonly chemotherapy.
Thanks to our donors, the growth of OTMH's Cancer Care Clinic will continue to bring crucial cancer treatments and quality care closer to home for patients.