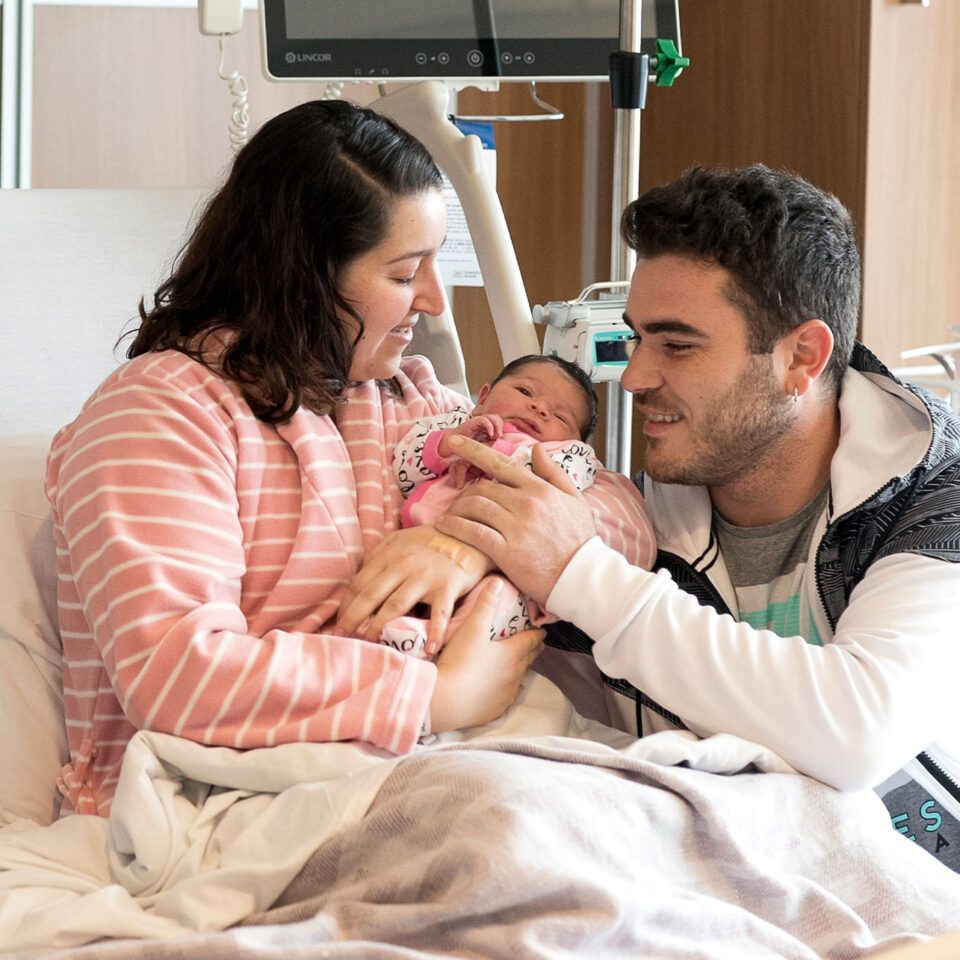 Celebrate a baby in your life
The birth of a baby is a very special time – a new start to a bright future filled with fresh hopes and dreams. What better way to commemorate a newborn in your life than naming a star on our Sky of Stars Baby Wall located in the Maternal Child Unit.
For a donation of $350 or more, you can mark this joyous occasion with a star bearing your baby's name and birth date to be placed in our magical sky.
Naming a star is a great way for beaming parents, grandparents, aunts, uncles, and friends to show their delight at the arrival of a precious baby.
A cherished contribution that makes a difference
Your gift will not only recognize a special baby in your life, but it will also make a difference in the lives of future newborns and families.
All proceeds raised will help fund medical equipment for the Maternal Child Program such as infant warmers, isolettes, fetal monitoring equipment, and much more.
Share with us
We want to celebrate with you! Share your beautiful newborn baby's photo and name and tag us @oakvillehf.
Learn More
If you have questions, we are here and happy to talk with you.
Sangari Sakthivel
Officer, Donor Relations
Oakville Hospital Foundation
905-330-1923