Giving
Gerry and Paula Coleman's Gift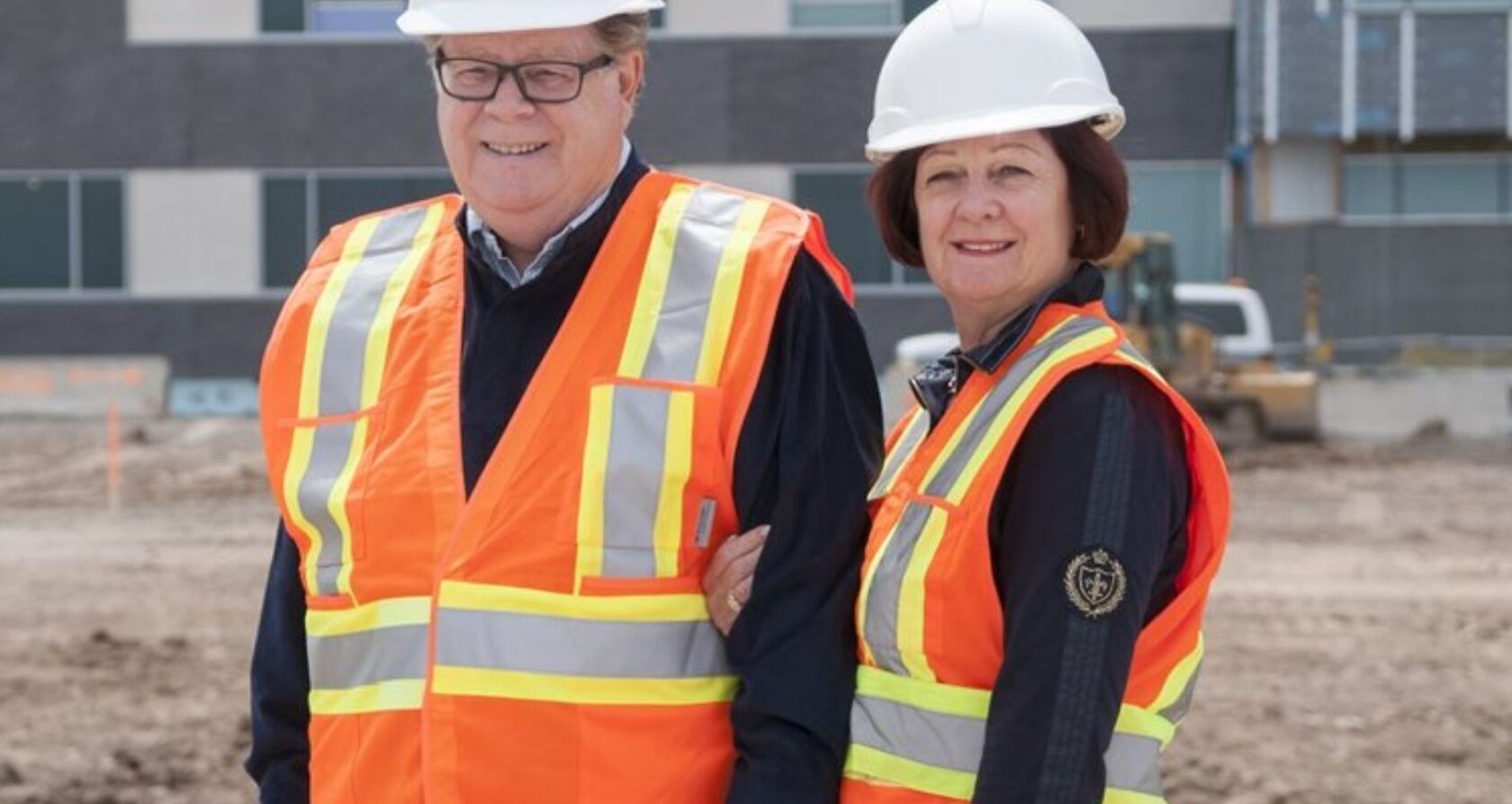 In recognition of Gerry and Paula Coleman extraordinary gift of $1.2 million, the Intensive Care Unit (ICU) in the new hospital will be named in their honour.
The Intensive Care Unit is a specialized department within the hospital that will provide comprehensive and continuous care for patients who are severely ill and medically unstable due to a potentially life-threatening disease or disorder. The ICU care team is comprised of intensivists, cardiologists and registered nurses with advanced training in critical care. The multidisciplinary team also includes pharmacists, registered respiratory therapists, physiotherapists, and dieticians. This team works together to provide quality care in a compassionate environment.
The ICU has a family lounge with quiet rooms, satellite support services including rehabilitation, pharmacy, diagnostic imaging and respiratory therapy. The donation from Gerry and Paula Coleman was used in part to fund a software interface that allows echocardiography machines to communicate with the Hospital's Meditech software resulting in more effective patient treatment.
Gerry Coleman is a retired fund manager who had the distinction of being one of the few portfolio managers to be honoured twice as Morningstar's Fund Manager of the Year in 2001 and 2008, and being named money manager of the decade by The Globe and Mail in 2010. Paula Coleman recently retired as the CEO of Specialty Care, which owned and operated retirement and long term care homes. She currently serves on the Boards of Leisureworld Senior Care and George Brown College Foundation Board. Gerry and Paula have recently committed to focus their time and energies on philanthropic initiatives.
The Colemans were genuinely excited to make their donation to our hospital and it was an incredible experience to have them as moved making the gift as we were to receive it. Gerry and Paula asked all the right questions along the way before making their investment. They've spent their professional lives assessing investment opportunities so we feel particularly proud that they believed Oakville Hospital was worthy of their giving.
"It feels good to make this gift to Oakville Hospital knowing that this funding will make a positive difference in the lives of our neighbours and friends in this wonderful community," said Gerry Coleman. "We have been greatly impressed with the dedicated physicians at OTMH and are thrilled that our contribution will put essential equipment in their hands," added Paula Coleman.
Your support makes great CARE possible.