Our Stories
A Living Legacy: Running For Dad
Michael and his father's
Better Care Story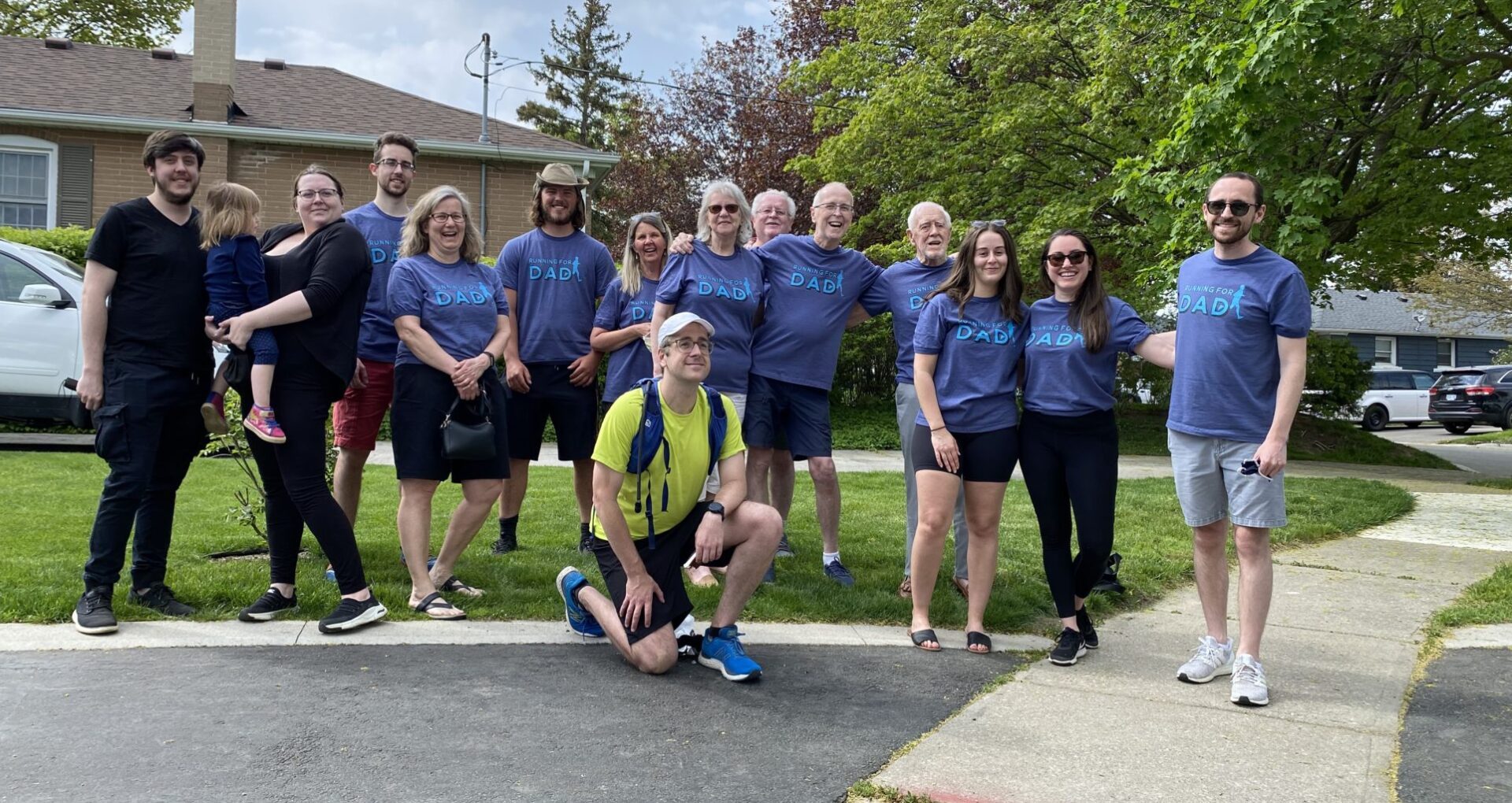 "Run it Michael! Run it with all the joy and purpose you want. Do it, because it will help you deal with what is going to happen to me. Do it, because you know I love you."
Michael Wilson and his father, Craig were training to run their first half marathon together but with only weeks leading up to the big race, everything changed. Craig's health took an unexpected turn, and he was soon to be diagnosed with stage four prostate cancer.
Craig was having difficulty urinating and was experiencing pain in his groin. After a few days, he was rushed to the Emergency Department at Georgetown Hospital. The physician caring for Craig immediately knew something was wrong, and admitted him to the Cancer Care program at Oakville Trafalgar Memorial Hospital (OTMH).
"When I got to the oncology day clinic at OTMH, my perspective of the healthcare system really changed," says Craig. "Dr. Herman, Michelle and the nurses in the Diagnostic Assessment Program really cared about what I was experiencing as a patient, and went that fifth mile to find out what they could do to help me have the best experience possible."
Unfortunately, Craig's prostate cancer was stage four and he needed to start chemotherapy right away.
"When we got the news, we were all shocked, but we were optimistic that he was going to fight through it," says Michael. "He started chemotherapy in October, but the cancer was so strong, it was ineffective. The likelihood of him living three to five years was gone. So we all thought 'how do we make the most of these moments?'"
Michael spent a lot of time thinking and asked himself what he could do to encapsulate his relationship with his father while Craig is still alive.
"One of those things was Running for Dad," Michael says.
Michael describes the message behind Running for Dad as two-fold; to pay tribute to a man that has given him so much and set the example so high, and to push himself further than he ever has before.
"This May 15, I'm going to run 55 km from my place in downtown Toronto, to my Dad's home in Georgetown," says Michael. "This run is all about perseverance and pushing through, something my father has ingrained in me since I was a child."
Craig sees Michael's decision to run 55 km as just another way he can support his son. He tells Michael he doesn't think running from Toronto to Georgetown is stupid at all. "It's not stupid because I'm not doing it," Craig laughs.
"Running for Dad is an expression of what I have been able to achieve as a parent. I am so glad I was a part of raising Michael and growing that influence in his life," says Craig. "What happens when you grow older is you ask yourself 'What have I achieved?' What cancer has done is accentuated that question. These kinds of questions become really immediate. Michael's ability to look this situation in the eye and ask 'Okay, how do we turn this into a statement of living success?' is a testament to the person Michael has become."
And when it was time for Craig to decide which charity the funds raised from Running for Dad should support, giving to OTMH was "the obvious choice."
Once Michael and Craig decided on the charity, Michael knew he didn't just want to run. He wanted to run for his dad and make it challenging.
"The fact that Michael is running a marathon and a half completely independently is difficult. But I know he can do it," says Craig. "And his loved ones will be waiting at the finish line, ready to pick him up."
Michael sees crossing the finish line, or, his Dad's driveway rather, as a celebration of his Dad's legacy.
"It's going to be more about my Dad than it is about me running 55 km," says Michael. "The only reason I'm running 55 km is because he made me the person I am today. It's about the impact he's had on me, and the strength he's given me to take unconventional paths. To make mistakes. To realize my full potential."
As the race gets closer, Michael's goal is to run no matter how his Dad crosses the finish line with him.
"Whether he's in a walker, wheelchair or on his own two feet, he will finish the race with me. I am crossing that finish line with my father and my grandfather. Three generations of men, crossing that driveway."
Craig does not know what tomorrow will bring, but what he does know is that he wants to continue bringing joy to those around him for as long as he can.
"Cancer, in my case, doesn't simply end life. With that diagnosis, millions of doors are offered. Michael, you have helped me open one."
---
Learn more about cancer care.