Our Stories
Conquering COVID-19
Sadaf's
Better Care Story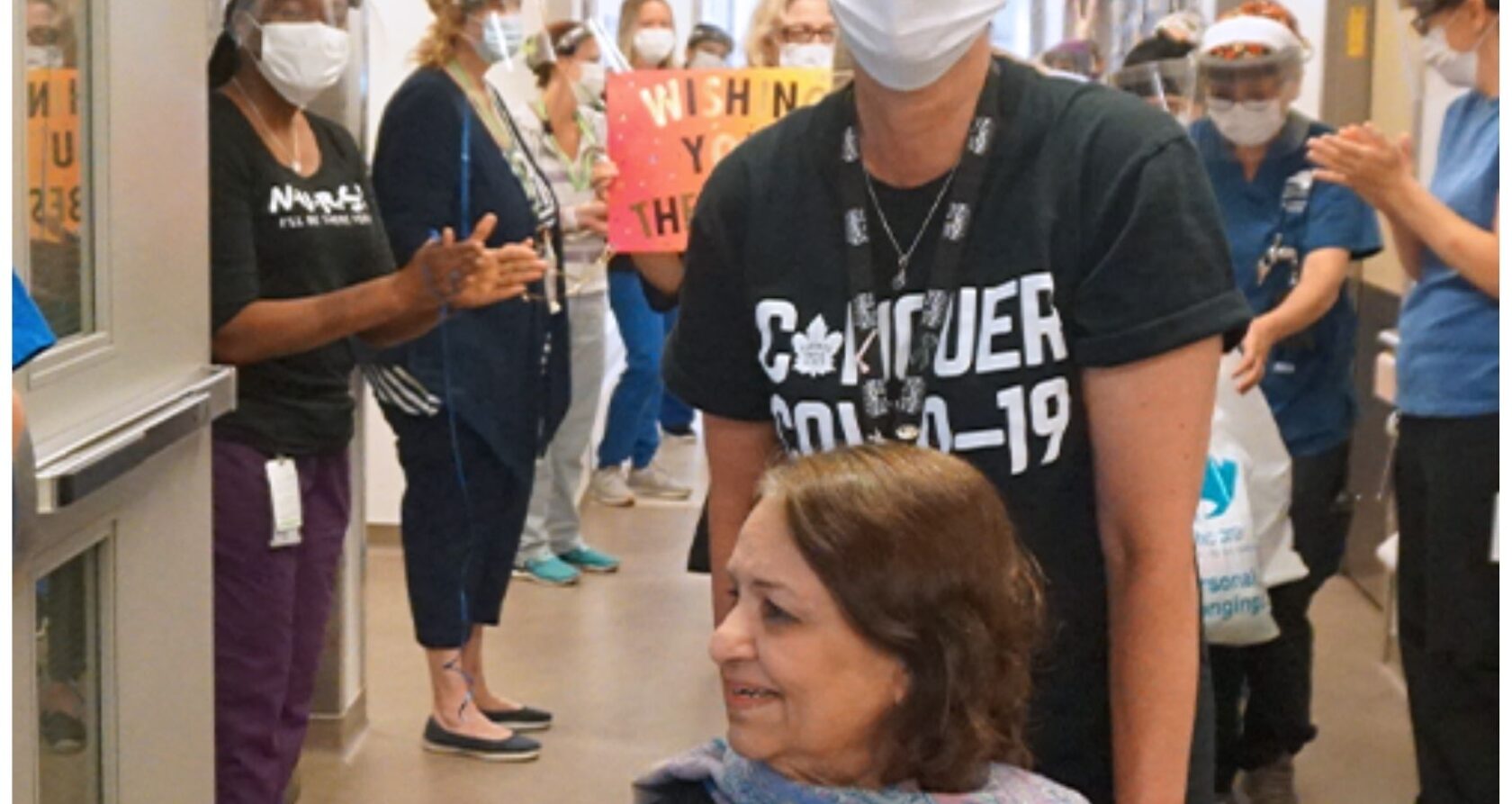 Farhat was one of our COVID-19 patients whose stay included a month in our ICU. While in hospital, this mom missed many celebrations and milestones with her family including Mother's Day, anniversaries and Ramadan. Farhat's daughter, Sadaf, wrote a note of thanks about her care and discharge from hospital:
On behalf of our family we just wanted to say a HUGE thank you. When mom was admitted for COVID in March 22 we had no idea that she would be staying for 88 days! The sudden intubation and ventilator treatment shocked us and the following month was so emotionally draining for our entire family as we had no physical access to see our mom. But the ICU team were so gracious with their time and the doctors gave us daily updates on the phone despite being overwhelmed with those early days of COVID admissions and dealing with an unfamiliar disease. Their quick action to intubate mom quite possibly saved her life! The nurses were so patient in setting up the ipad and allowing us to "see" mom so that we didn't feel so helpless.
The daily care she received to help gain her strength and relearn to walk was truly outstanding. From all the occupational therapists, nurses, physiotherapists to the doctors, respiratory therapists and dieticians. We just want to say a big THANK YOU. It takes all of these people to do their job to the highest standard each and every day that helps thousands of Canadians go home and finally be with their family.
And speaking of coming home, the day she was released was nothing short of a dream. The way in which you (Isabella) and the entire PR team organized her farewell was simply amazing. Mom was so overcome with emotion as all the staff and doctors lined the halls and clapped as she was wheeled through the hallways. Then the balloons acknowledging all the occasions she missed while she was in sick was so thoughtful and compassionate. Capturing all of this on video and pictures gave us a keepsake that we will cherish forever.
Once COVID restrictions are lifted it would be lovely for us all to come back with Mom to the hospital and meet with everyone and personally speak to them about how their actions have impacted us.
Until then we simply want to say thanks to all the Halton Healthcare Heroes.
---
Stay in the know
Find out how your support makes great care possible.