Our Stories
National Physician's Day : Talking with Docs
Dr. Zalzal and Dr. Weening
Better Care Story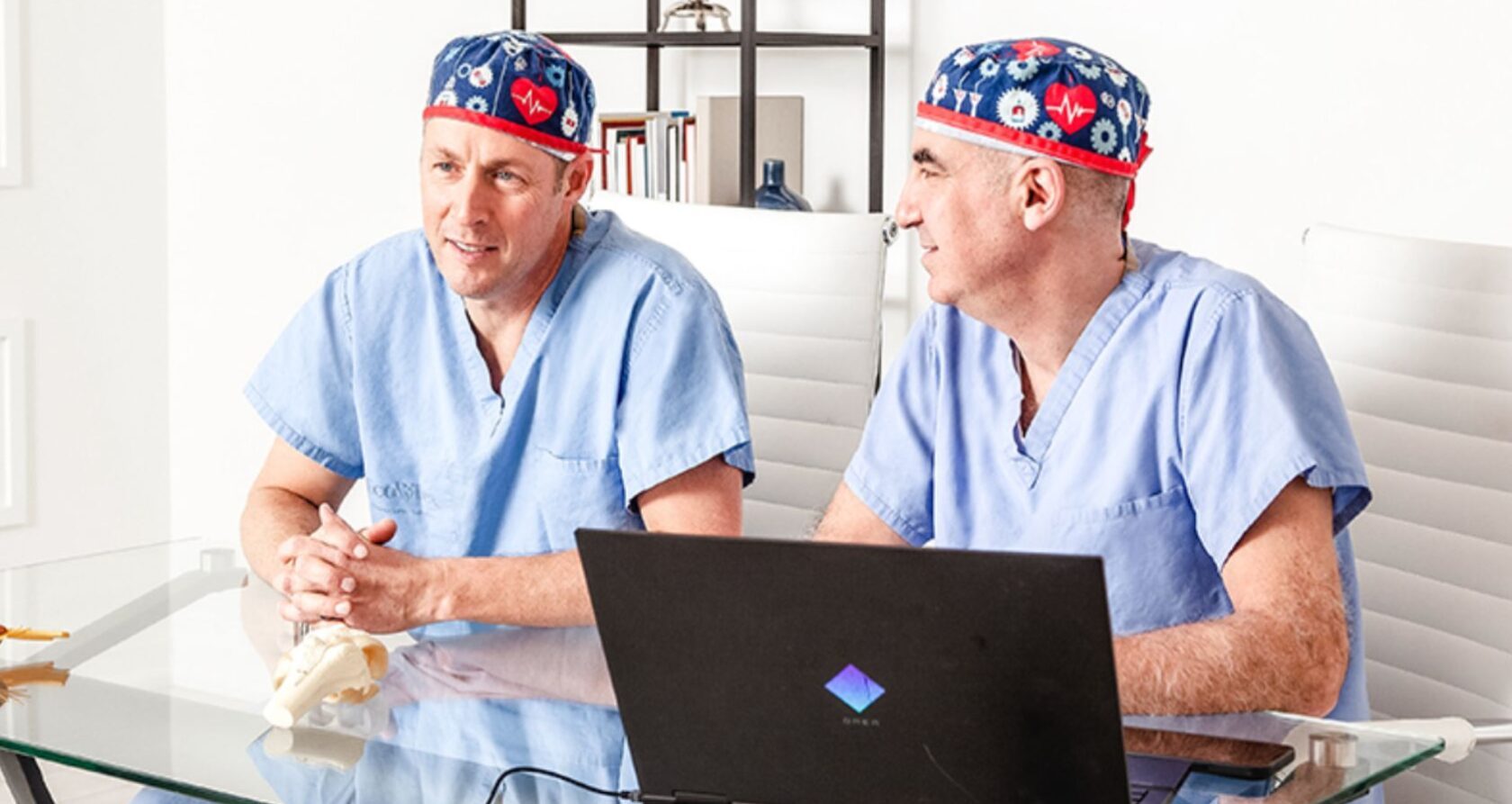 It's National Physician's Day, and we want to take this opportunity to give a big shoutout to all of our doctors at Oakville Trafalgar Memorial Hospital for their incredible dedication and commitment. Today, we want to spotlight OTMH doctors Dr. Brad Weening and Dr. Paul Zalzal, the men behind YouTube's "Talking with Docs." Their YouTube page currently has 310,000 subscribers with over 328 videos!
Dr. Paul Zalzal and Dr. Brad Weening are orthopedic surgeons and members of the Royal College of Physicians and Surgeons of Canada. Together, they make medicine accessible by providing practical insights on orthopedic treatments, tips on surgeries, gut health, and other health topics. Through short, topic-specific videos that blend insight and humor, Dr. Zalzal and Dr. Weening connect with patients at every stage of their journey to inform, educate, and empower. You can learn about how to properly prepare for surgery, surgery risks, what to expect after surgery, cardiology, anesthesia, and much more. More recently, their videos include a call to action to support the Oakville Hospital Foundation, and we thank them for their support.
Their vision is to support people's healing journeys from clinical diagnosis to surgery to recovery through memorable chats that include digestible clinical information and heartfelt guidance. To learn more about how to take charge of your own health, watch the videos and learn valuable information while enjoying an easy-to-understand approach to complex health conditions.