Our Stories
A Heartfelt Donation to Cancer Care
Raj and Sulu's
Better Care Story
Thanks to our donors, OTMH's Cancer Care Clinic continues to grow and provide compassionate care to thousands of patients every year, close to home.
Donors Raj and Sulu Paun recently made a significant contribution of $25,000 to the Oakville Hospital Foundation. This generous donation holds a special significance as it is made in loving memory of Raj's brother-in-law, Raman (Ramu), and his sister, Bharti. They lived in Boston but Raj and Sulu Paun (who live in Oakville) wanted to support an area close to home and a place they could visit often. They chose Cancer Care since both the brother in law and sister were impacted by cancer.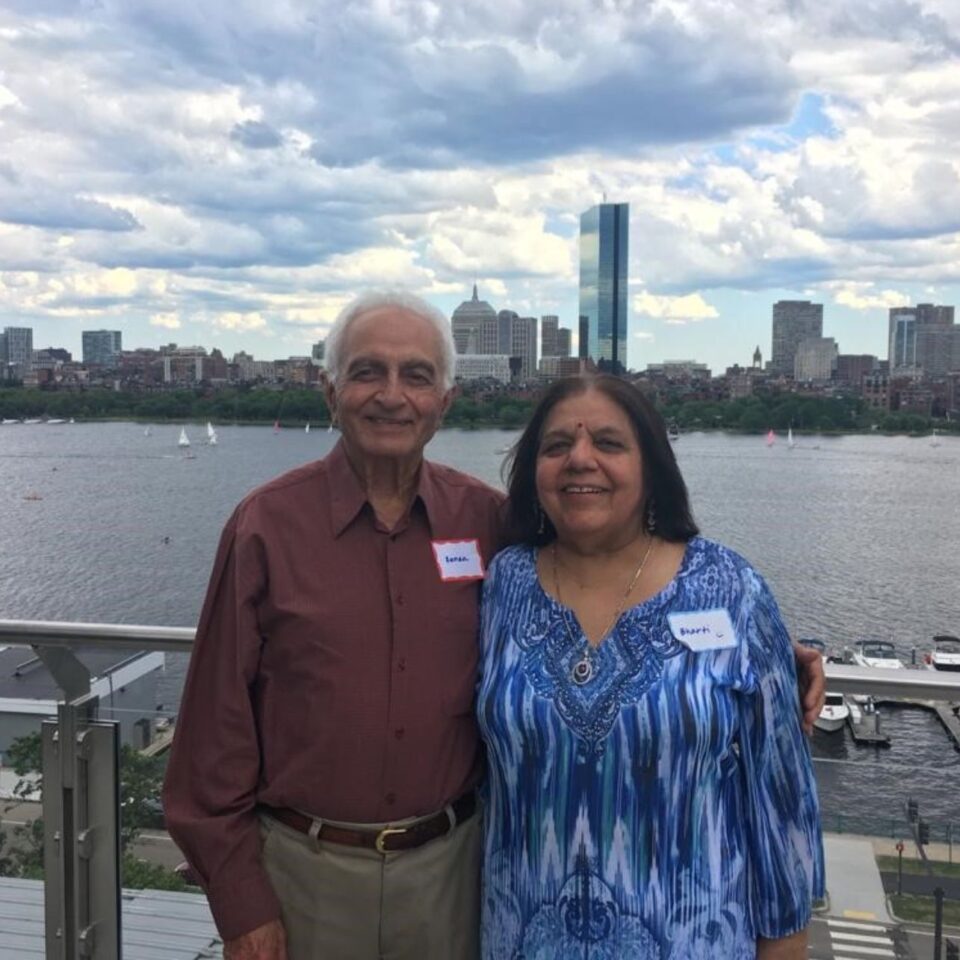 In loving memory of Raman and Bharti
Raman (Ramu), a research scientist specializing in AIDS and Cancer, resided in Boston and was associated with prestigious medical facilities. His expertise led him to present research papers at international medical conferences. He loved gardening, cooking (a relief to his wife) and cars. He was a dedicated loving sincere human being and a genius but with low and unassuming profile.
Bharti worked for a local telephone company and was known for her warm and friendly demeanor. An avid sports enthusiast, Bharti particularly adored baseball and football, remaining a devoted supporter of all Boston teams. Her love for chocolates earned her the endearing nickname of "Cadbury girl" among her circle of friends. Even during challenging times while undergoing medical treatment, Bharti's spirit remained unwavering, staying connected with her loved ones through various means, including her favorite WhatsApp.
Their personalities complemented each other.
As fate would have it, Raman and Bharti did not have children of their own. After Raman's passing in 2020, Bharti spent a meaningful period with Raj and Sulu in Oakville, cherishing the scenic beauty of the lakes and parks during her walks. They shared a precious Christmas together, creating memories that will forever be cherished in their hearts. Despite her promise to return, Bharti's aversion to travel led Raj and Sulu to visit her in Boston the following year, unaware that it would be their last meeting with her.
After they both passed away- Ramu in 2020 and Bharti in 2022- Sulu and I wanted to keep their memory alive. We thought that since Ramu was in cancer research and Bharti passed away with cancer, donating to the Oakville Hospital Foundation and placing a plaque in the cancer unit is the best way to keep their memories alive," said Raj. "It means a lot to both of us.