Our Stories
Dr. Heather Brien
Marco's
Better Care Story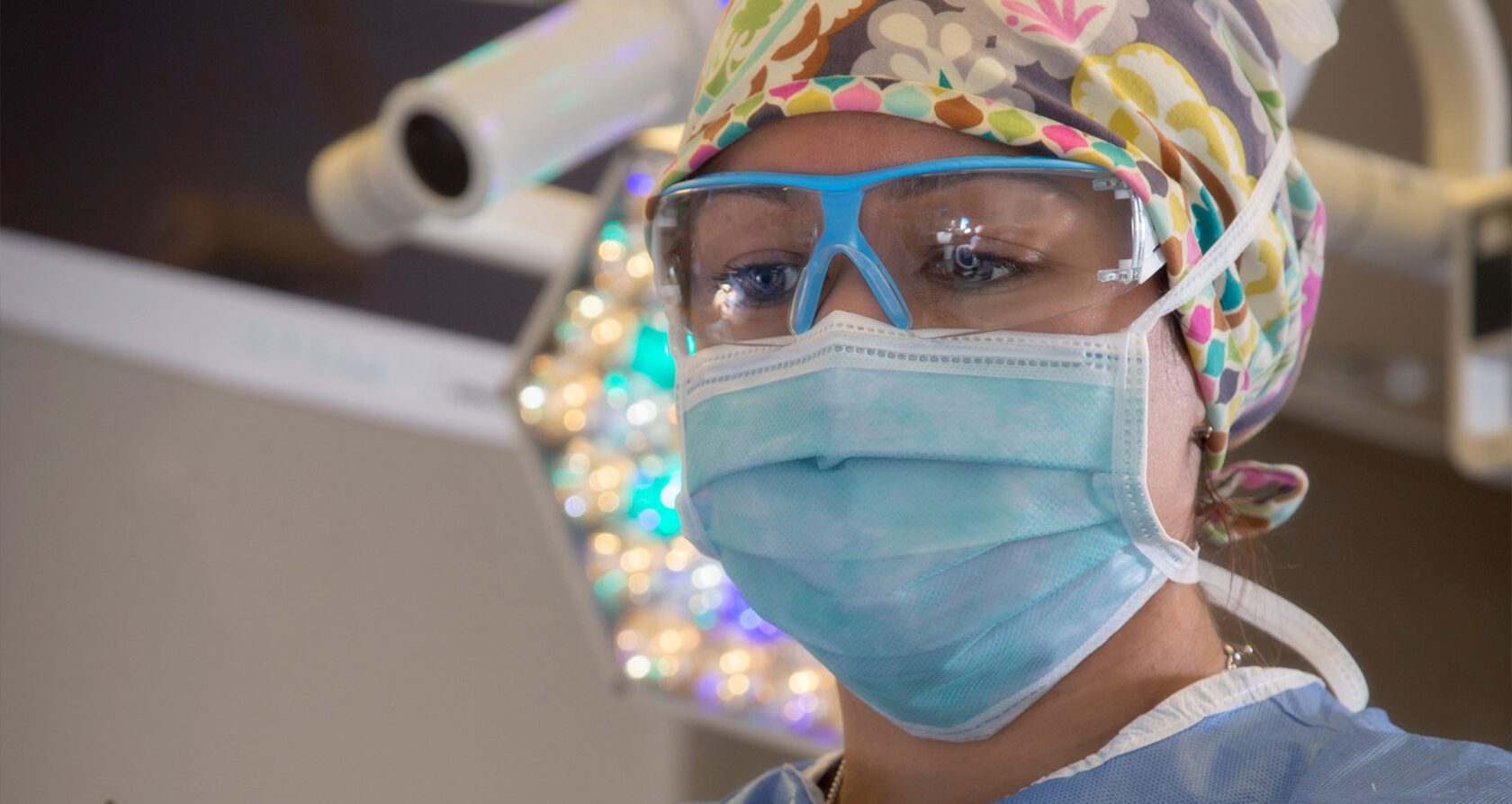 It's going to be a great day.
That's what Marco thought when he left his house to play a game of shinny with his seven-year-old son's hockey team. There's nothing Marco likes more than spending time with his family.
Unfortunately, things didn't work out as planned. During the game, Marco spun the wrong way and suddenly he was down on the ice, his leg snapped in two places.
Marco needed surgery – his first ever. He was understandably nervous but my colleague, Dr. Danny Arora, an orthopedic trauma specialist, quickly put his mind at ease. Marco was in good hands at Oakville Trafalgar Memorial Hospital. We would take excellent care of him.
"I never expected something like this to happen, but when it did, the Oakville Hospital was the best place for me to go," says Marco.
Marco's words mean a lot to me and I hope they mean a lot to you too. After all, your support helps ensure patients have access to the most advanced orthopedic procedures and care here in our community. You're a big part of the reason the Oakville Hospital was the best place for Marco to go.
When it comes to offering exemplary care to our patients, we've checked a lot of boxes. We have this beautiful new building and a lot more space in which to perform urgent and complex orthopedic surgeries. And we recently hired two new brilliant orthopedic surgeons to join our team.
But there's one box on our list we haven't checked off yet. And to check this box we need dedicated supporters like you by our side.
Today, I hope you'll help provide my colleagues and I with the equipment we urgently need so we can provide the optimal care you need.
I'm so very grateful for your past support. As a surgeon, I feel appreciated and able to do my job because of supporters like you. I hope you'll find it in your heart to renew your commitment for your hospital. Your special gift today will help take things to the next level for the thousands of patients like Marco who turn to us each year.
Since our new hospital opened the demand for care has increased. My colleagues and I are seeing more patients coming through the Emergency Department as well as more elective cases. The last thing we want is to keep our patients waiting for the procedures they need for a better quality of life.
That's why the purchase of new orthopedic surgical equipment like navigational tools, shoulder repair sets and camera heads is so critical. It will allow us to increase our Operating Room efficiency so more of us can operate at the same time. It will help us decrease wait times by increasing the number of surgeries we can perform each day!
The purchase of new, state-of-the-art equipment has another purpose. You see, we hope to bring more surgeons who are champions in their field to our hospital. As you can imagine, it's important to maintain a high standard of available equipment to attract the best doctors to our community.
With your gift you're putting the latest tools into the hands of surgeons at the Oakville Hospital. You're helping to ensure we have enough sets of equipment to accommodate all of us, including the two new orthopedic surgeons we recently welcomed to our hospital.
In short, you're giving people like Marco access to the latest techniques, the best surgeons and better, more efficient care close to home. You're making sure the Oakville Hospital continues to be the best place to go for innovative, compassionate care and treatment.
Please help us check the final box on our list by sending your special gift today.
---
Together, let's make more better care stories.
With your help, our supply of leading-edge surgical tools can meet the demand for care in our community. Our technology and equipment can match the commitment of the doctors and staff who are proud to care for you and your loved ones.