Our Stories
Dr. Keith Martin
Dr. Martin's
Better Care Story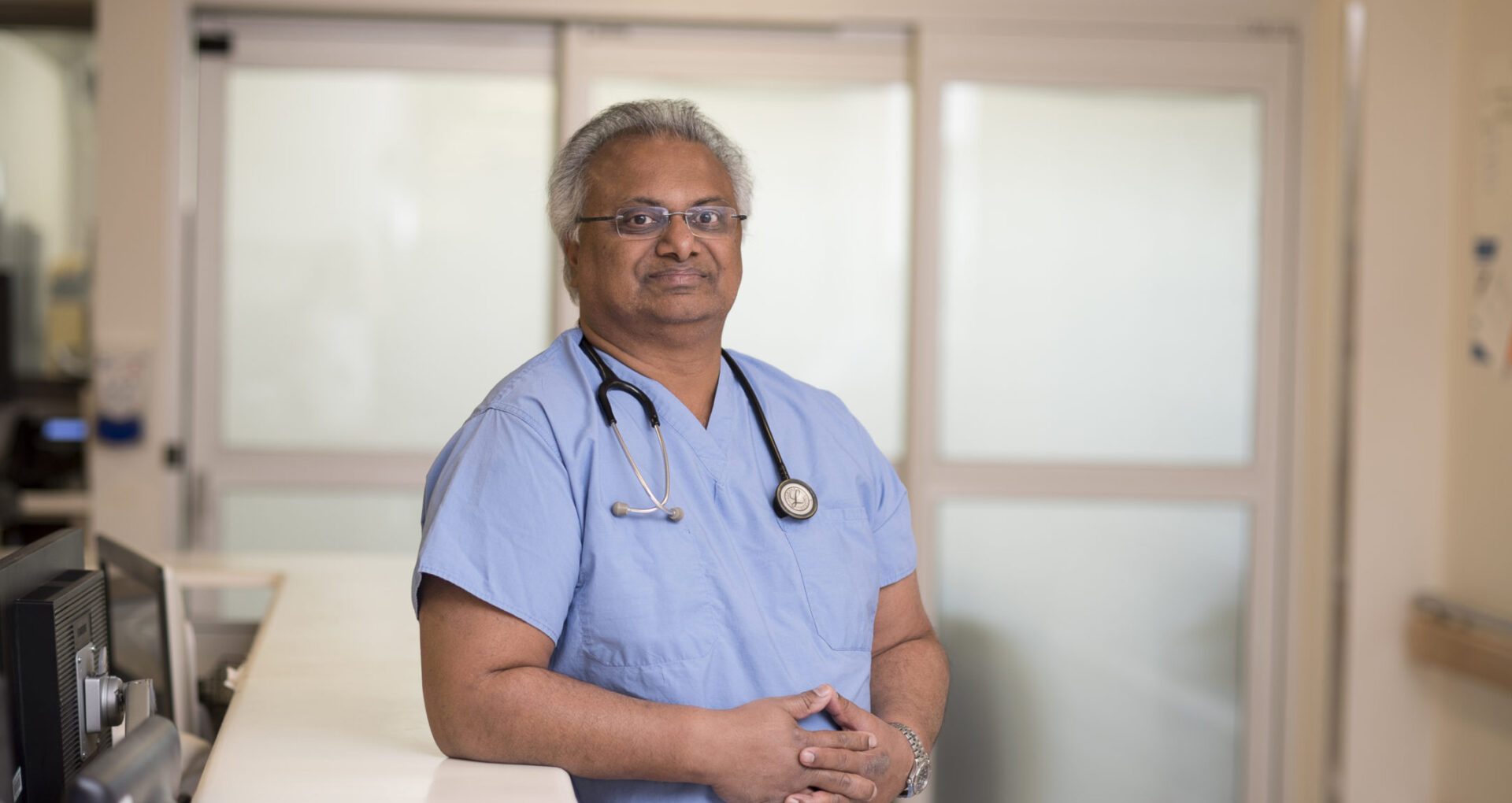 When someone comes into the Oakville Trafalgar Memorial Hospital (OTMH) Emergency Department every minute matters. For some patients, finding the source of the pain could be a matter of life or death.
Every piece of equipment matters too.
Our Emergency physicians use special equipment to help quickly diagnose critically-ill patients and get them the treatment they need. One of the most widely used items is an ultrasound machine. It's very likely that you, at some point in your life, will need an ultrasound. This vital diagnostic tool uses sound waves to create images of the soft tissue structures inside your body.
We have several ultrasound machines in our Emergency Department and in our Diagnostic Imaging department right next door. But – some were purchased between 8 and 10 years ago, which means they are near the end of their lifespan and need to be replaced.
As you can imagine, having a high-quality ultrasound image makes a big difference to our ability to diagnose critical health issues. Technology has advanced so much over the past several years, which is why I'm so excited to tell you a bit more about the new ultrasound unit you can help us invest in today.
First of all, the image resolution will be of a much higher quality than the machines we currently use. Plus, the unit is more ergonomic, making it easier and safer for our physicians and sonographers to use. In addition, the units can connect with other hospital technology, allowing for faster and more timely sharing of information.
All of this can only mean better, faster diagnosis for patients!
Please give patients who visit our Emergency Department access to the very best diagnostic equipment – and help them get back home to their loved ones as soon as possible.
---
Share your better care story.