Our Stories
Dr. Mangesh Inamdar
Dr. Inamdar's
Better Care Story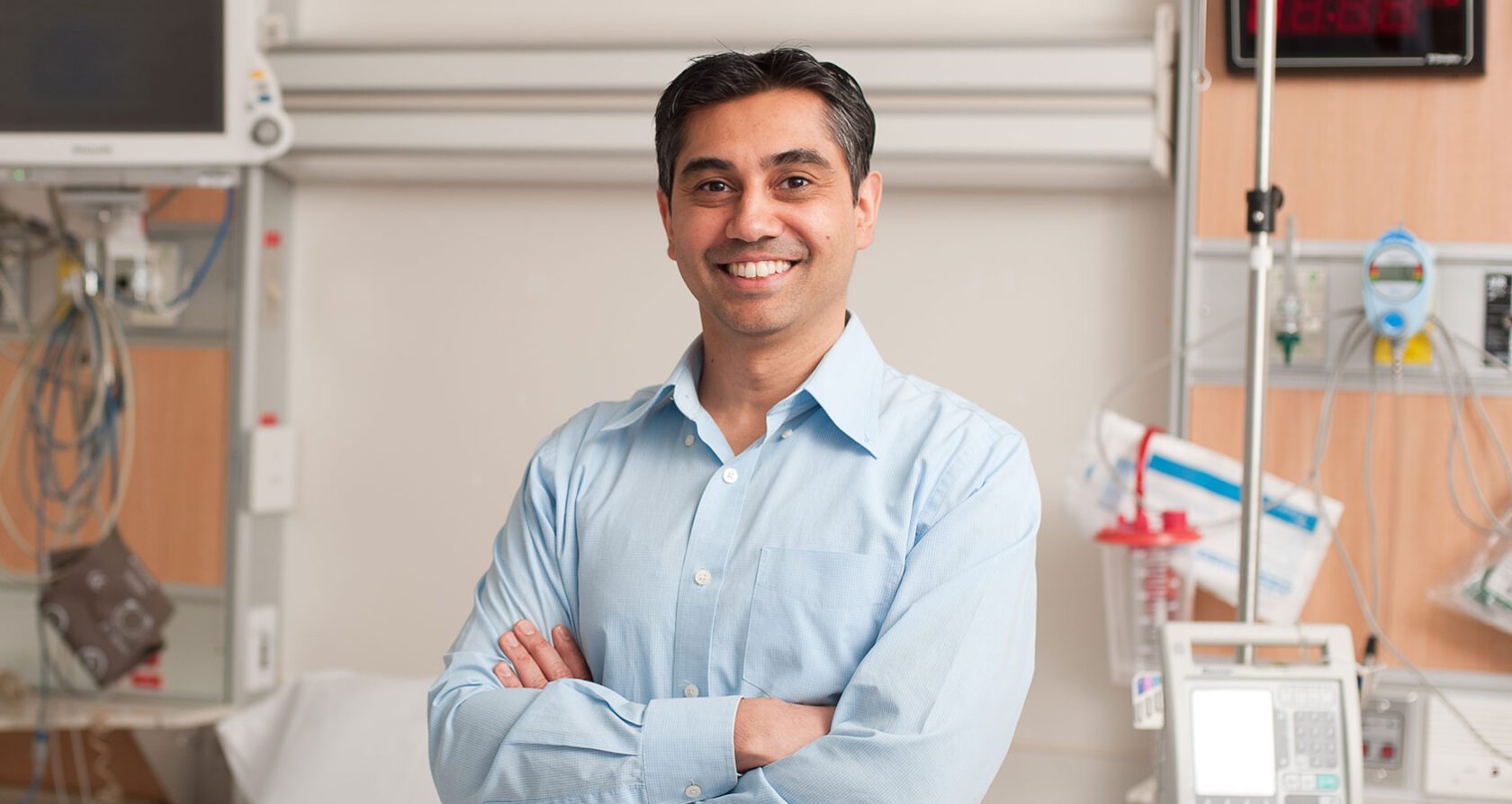 You helped me save someone's life.
It's true. A young boy was rushed into our Emergency Department gasping for air. His parents were terrified. They didn't know what was wrong with their son and felt helpless watching him struggle to breathe. His throat looked normal. His lungs were clear.
Thankfully, because of your support, a lifesaving piece of equipment was available to us.
The young boy lived thanks to a fibre optic scope purchased by donors like you.
Because of your support, we quickly discovered that he had a dangerous condition called epiglottitis. The epiglottis, which can only be seen by a scope, covers your airway when you swallow food. When it becomes swollen it can completely block off the airway making it impossible to breathe. It needs to be caught and treated immediately.
Your support will help save the lives of people in critical condition. You'll help more children and worried parents have immediate answers and life-saving care.
---
Your support makes great CARE possible.