Our Stories
Dr. Robert Yu
Robert's
Better Care Story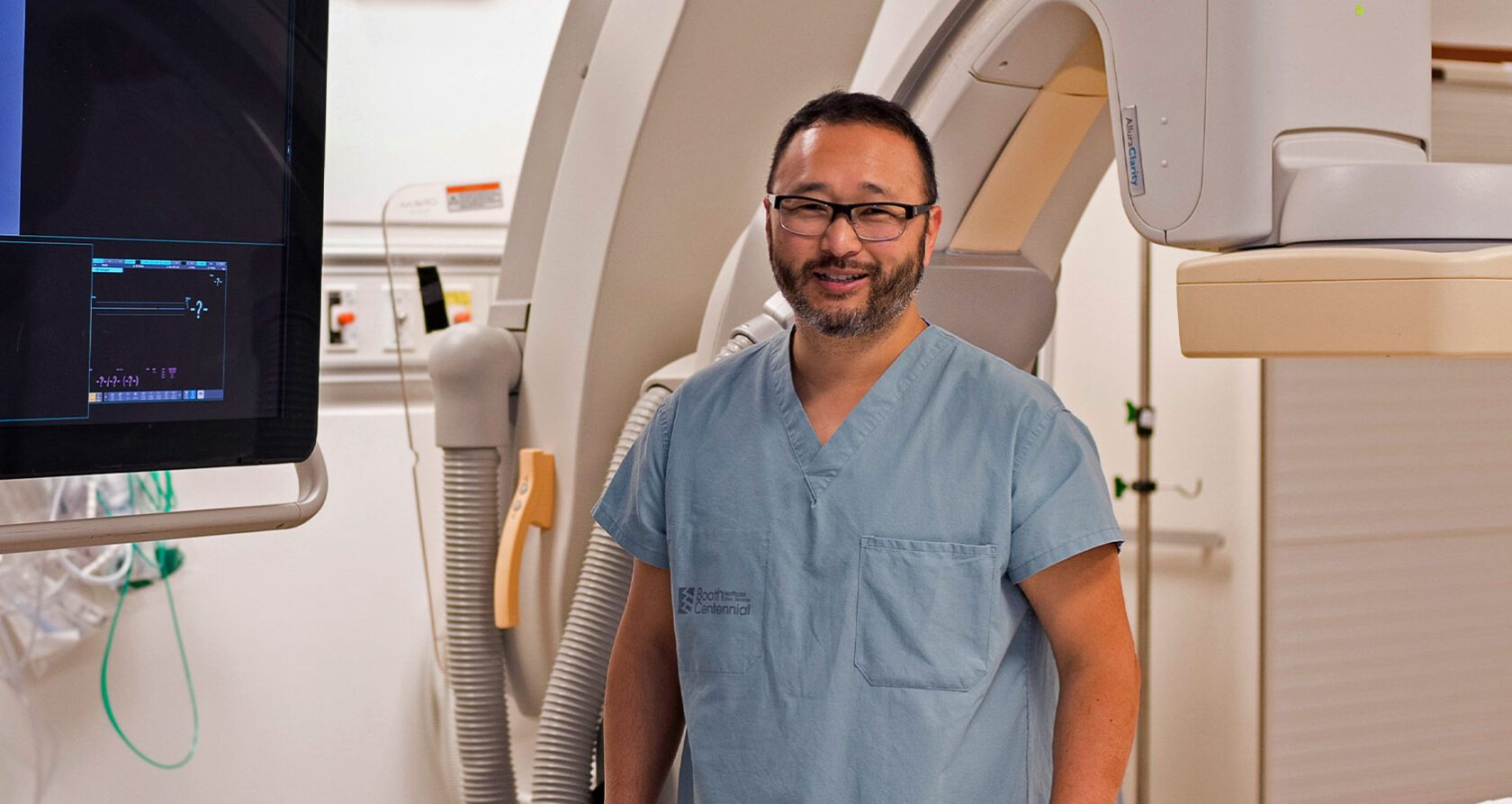 When I tell people that I'm the Chief of Radiology at Oakville Trafalgar Memorial Hospital (OTMH), they often take the time to share their stories.
They tell me how an x-ray diagnosed their pneumonia or how an MRI found the source of their back pain. At some point, we all benefit from diagnostic radiology.
But today I'm here to tell you about an exciting new area of radiology at OTMH.
With interventional radiology, we use diagnostic equipment like CT Scanners and MRI machines to perform minimally-invasive procedures to treat patients.
And it's changing the way we improve and save lives at OTMH.
With your generosity, you play an important role in every new advancement we offer to those in our community. You're the reason we have the cutting-edge equipment we need to attract the best interventional radiologists and help patients like never before.
I'm sure you're eager to hear more about interventional radiology and the life-changing and life-saving difference it's making in people's lives.
A patient I'll refer to as Brian was diagnosed with a small malignant renal tumour that needed to be removed. Unfortunately, he also had a heart condition that put him at high risk for surgery.
Our interventional radiologist did a procedure called a radiofrequency ablation to destroy the tumour. I'm happy to tell you it was a big success.
Interventional radiology gave Brian a safe and effective alternative to dangerous surgery. It gave him the chance to watch his kids grow up.
I could go on and on about interventional radiology and the technology that makes it possible. It's being used to shrink fibroids in the uterus, help patients with joint issues delay the need for surgery, and repair compression fractures of the spine, to name just a few.
Thanks to the equipment you help fund, we can do more and more of these procedures.
You'll help us fund vital equipment such as the radiofrequency machine we used to destroy Brian's tumour. Currently, we're renting this equipment and will soon need to buy one of our own because it won't be available for rent much longer.
---
Together, let's make more better care stories.
Your support will help us continue our groundbreaking work in interventional radiology and giving your family and friends the best in treatment options.