Our Stories
Giving Back with Love
Tania & Anand's
Better Care Story
Heart disease affects approximately 2.4 million Canadian adults and is the second leading cause of death in Canada. This is why early detection and management are vital.
Thanks to generous donors like Anand and Tania, we have kept our equipment up-to-date by investing in leading-edge technology such as echocardiography ultrasounds, ECG monitors, oxygen flowmeters, stress test systems, infusion pumps, and echo probes.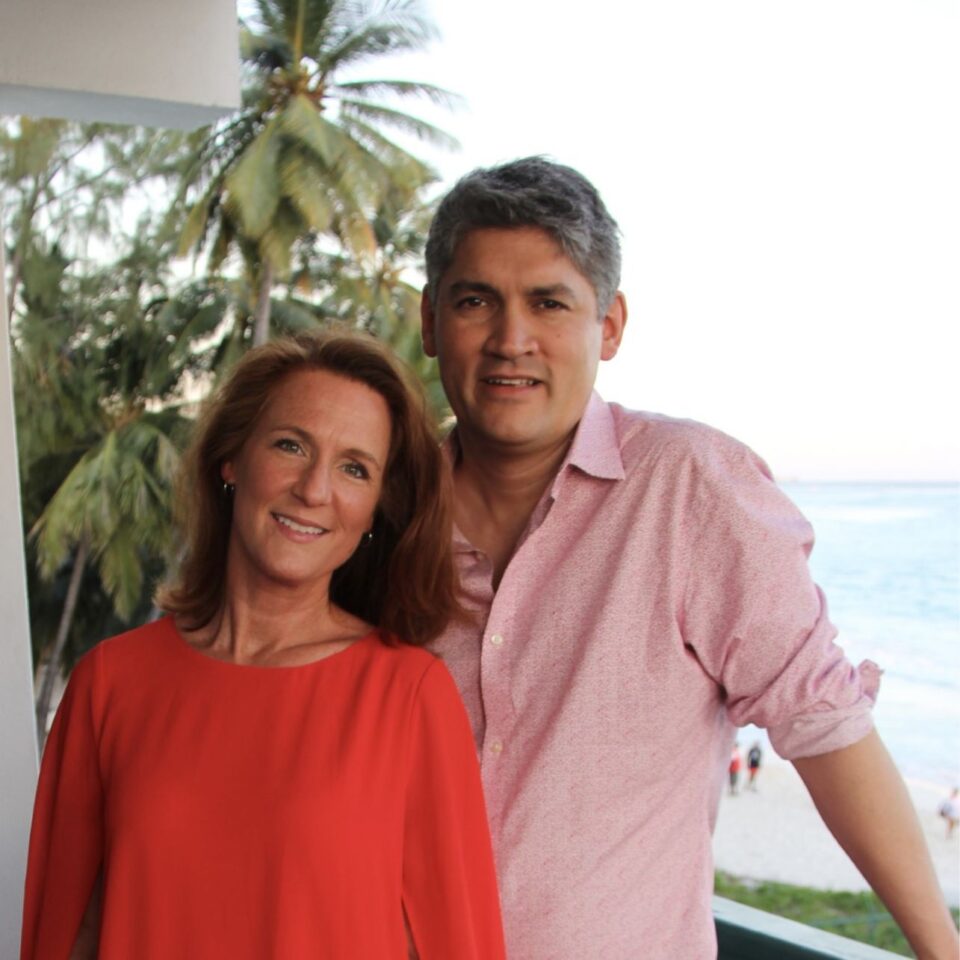 Meet Tania and Anand
Tania and Anand have been lifelong residents of Oakville, they raised their children in Oakville and are proud grandparents of a bubbly four-year old born at Oakville Trafalgar Memorial Hospital (OTMH).
Why do they support the cardiology department at OTMH?
For Tania and Anand, supporting OTMH is an enormous thank you for a number of things. First, it recognizes the gratitude they feel for the care Tania's dad, Robert, received in 2019. He was treated at OTMH for complications associated with his Parkinson's and cardiac issues under the expert care of Dr. Sean Jedrzkiewicz, Dr. Simona Abid, and Dr. Helena Lau, as well as many other healthcare professionals.
During his time at the hospital, he felt very comfortable as the doctors and staff went out of their way to explain the process and procedures.
Sadly, Robert passed away in December 2019. To honour his memory, the family decided to give back to the hospital that had provided such excellent care.
Their gift is also an expression of gratitude to the hospital for the exceptional care they received during Tania's health checkups and procedures with Dr. Duncan Rozario, as well as their son's emergency surgery by Dr. Federico Pamapaloni and beyond.
Why is healthcare close to home so important?
"Whether it's for medical checkups or emergency visits, healthcare close to home is really important. In cases where you have a loved one in long-term care like my father, who was at OTMH three to four months at a time, and I was there daily, makes the commute that much more reasonable," says Tania.
The family's generosity has enabled them to name a room which allows us to upgrade our equipment and technology, stay at the forefront of treatment and care, and ensure the availability of world-class healthcare close to home.
We thank all our donors and community members who support the cardiology program at OTMH.
---
Learn More About Heart Health
Dr. Paul Zalzal and Dr. Brad Weening are orthopedic surgeons at OTMH. Together, they help make medicine accessible by serving up practical insights on orthopedic treatments, various tips on surgeries, gut health, as well as other health topics. Through short, topic-specific videos that blend insight and humour, Dr. Zalzal and Dr. Weening connect with patients at every stage of their journey to inform, educate, and empower.
Check out these interesting videos about how you can practise everyday heart health: