Our Stories
Leading Edge Surgical Care
Nancy's
Better Care Story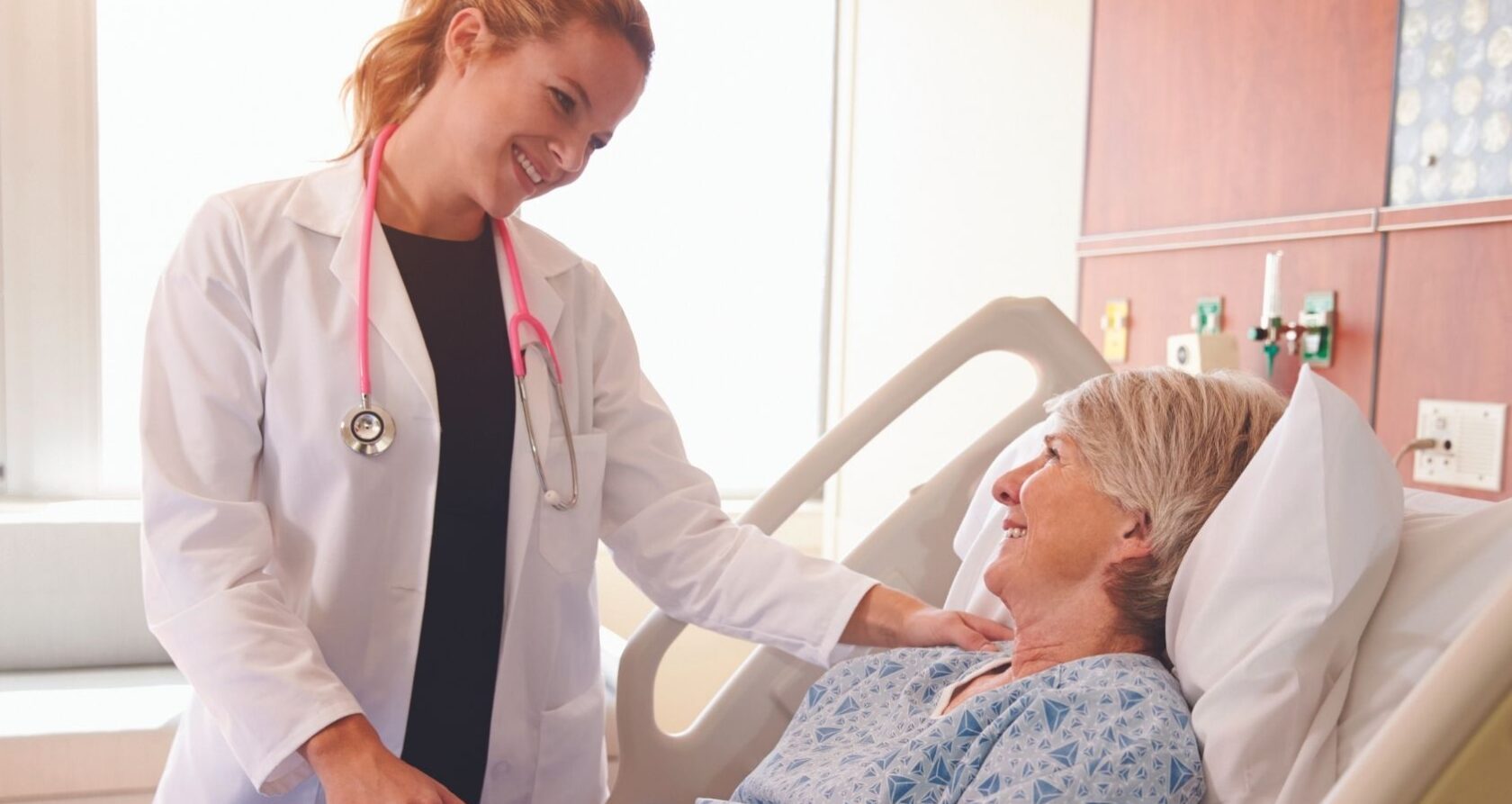 Nancy knew something was seriously wrong seconds after she fell. 
"I was in a lot of pain and couldn't move," Nancy recalls. "My husband, Donald, insisted the ambulance take me to Oakville Trafalgar Memorial Hospital (OTMH). It's extremely important to be cared for at a place we trust and feel comfortable. OTMH has been our hospital for many years." 
Nancy was diagnosed with a double fracture of her left hip and needed surgery. "My surgeon came to talk to me and show me the x-ray," says Nancy. "He took his time and I knew I was in great hands. My entire hospital experience was first class." 
As Chief of Surgery at OTMH, Nancy's words mean a lot to me. After all, our Surgical Program exists to save and improve the lives of people in our community. With your support, we consistently do everything we can for our patients to help them get back to enjoying their lives.   
Today, I hope I can count on you for an additional gift.  You see, we have a fundraising goal of $150,000 to reach by the end of July – and if we make it – that $150,000 will turn into $300,000 thanks to a pledge from a generous donor to match your gift. 
These additional funds will go a long way in helping us ramp up and address the backlog of surgeries that were put on hold due to COVID. 
It was very, very difficult letting our patients know that their surgeries had to be delayed, but I have to admit, our patients were so understanding!   They knew that every ounce of energy had to be directed to ending the spread of COVID and treating those who were unfortunate enough to catch it. 
And that's why ramping surgeries back up to pre-COVID levels just isn't enough.  We want to show these patients that we appreciated their understanding and resolve during this crisis and we are doing everything we can to get them taken care of. 
Even as I write, we're recruiting and training new nurses for the surgical program. And looking at expanding our Operating Room (OR) capacity. 
That's where you come in. Did you know that government funding for our hospital equipment stops at the walls?  Everything inside comes from the generosity of caring donors like you.  
Your generous gift today will help us equip our Hospital with the latest equipment – everything from surgical tables to fibre optic scopes. Plus, it will help us upgrade rapidly evolving technology like high-resolution video equipment so we can maintain our high standard of care. 
Addressing the surgical backlog caused by the pandemic is a big priority for us but it's not our only focus. We also want to improve access to care by enhancing our services, including expanding our capacity to do even more surgeries. 
With your help, we already accomplished a lot in the years before the pandemic to meet the growing demand for surgery at OTMH. Together, we added three new ORs over five years and 15 new surgeons in three years  
It's all part of our objective to continue to provide quality care for our patients close to home. 
Now, we're facing one of the biggest challenges in our history. We want to continue providing the surgeries patients like Nancy need close to home, offer new and more advanced procedures and recruit the best surgical staff – all while reducing the waiting list caused by the pandemic. 
Your gift today will help us meet our goals. It will lead to many more positive surgical outcomes right here in our community.  "I couldn't have asked for better care," says Nancy. "Today, I'm doing very well – getting out for an hour's walk each day." 
Please take this opportunity to give generously. I believe better days are ahead. Your gift today matched, dollar for dollar, will help us welcome those better days with even better care.  
Sincerely,  
Dr. Duncan Rozario
Chief of Surgery
Oakville Trafalgar Memorial Hospital
P.S. When you need health care, we can provide it in a timely fashion with the highest quality and compassion. That's what we're here to do. Please take this opportunity to invest in your hospital, community and future by making your gift today.  And, remember, a generous donor will match your gift up to $150,000 meaning your donation will go twice as far. Thank you.