Our Stories
Love Connections
Love is in the air! In celebration of Valentine's Day, we're sharing stories of staff who stumbled upon love while on the job. Read about how OTMH brought these couples together and sparked their romantic journies as best friends, newlyweds, and even parents.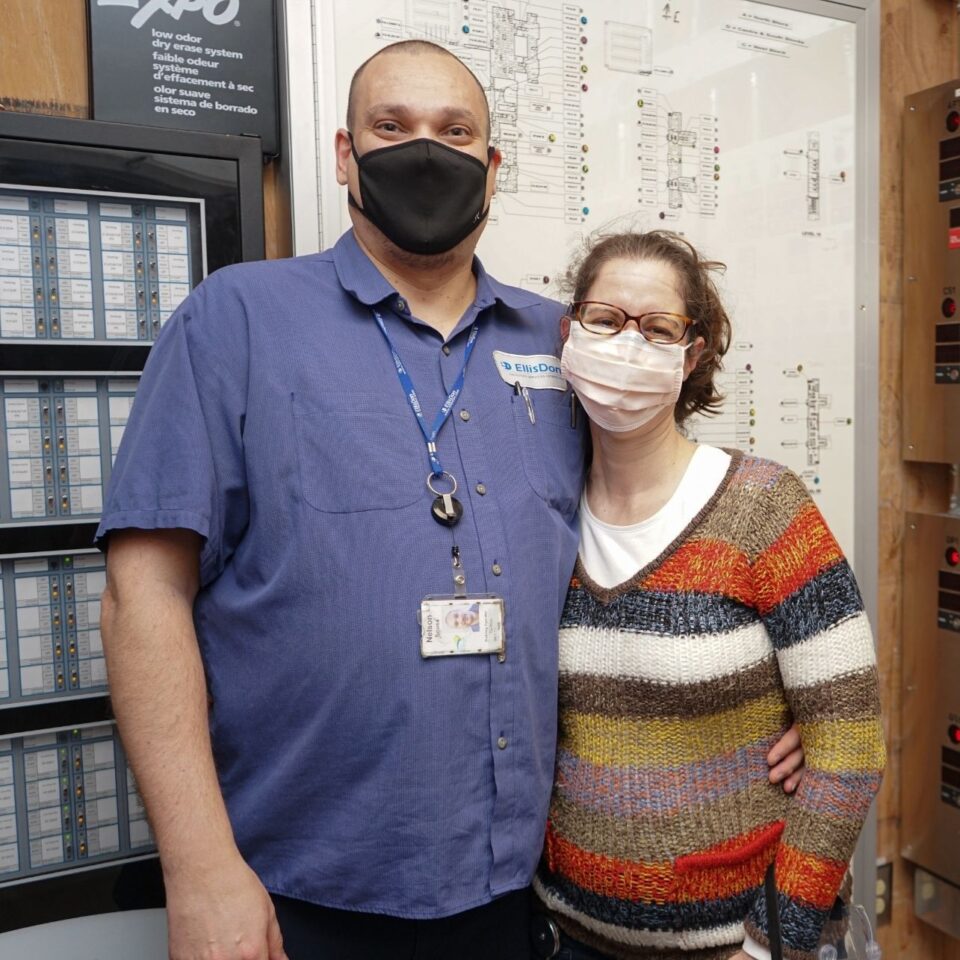 Kassondra & Nelson
Kassondra is the Emergency Preparedness Advisor at Halton Healthcare and Nelson is a Building Operator for Ellis Don Facility Services at OTMH. They first met in 2015 during the construction of the new Oakville Trafalgar Memorial Hospital.
They were connected as Nelson had a fire background and Kassondra completes the fire safety for the hospitals. Together they completed building fire training, prepped the fire panel room and trained the Oakville Fire Department. They remained friends for a while, but began dating in December 2016 and were engaged to be married in 2019. They are now proud parents of their son Gabriel and are expecting baby number two this summer.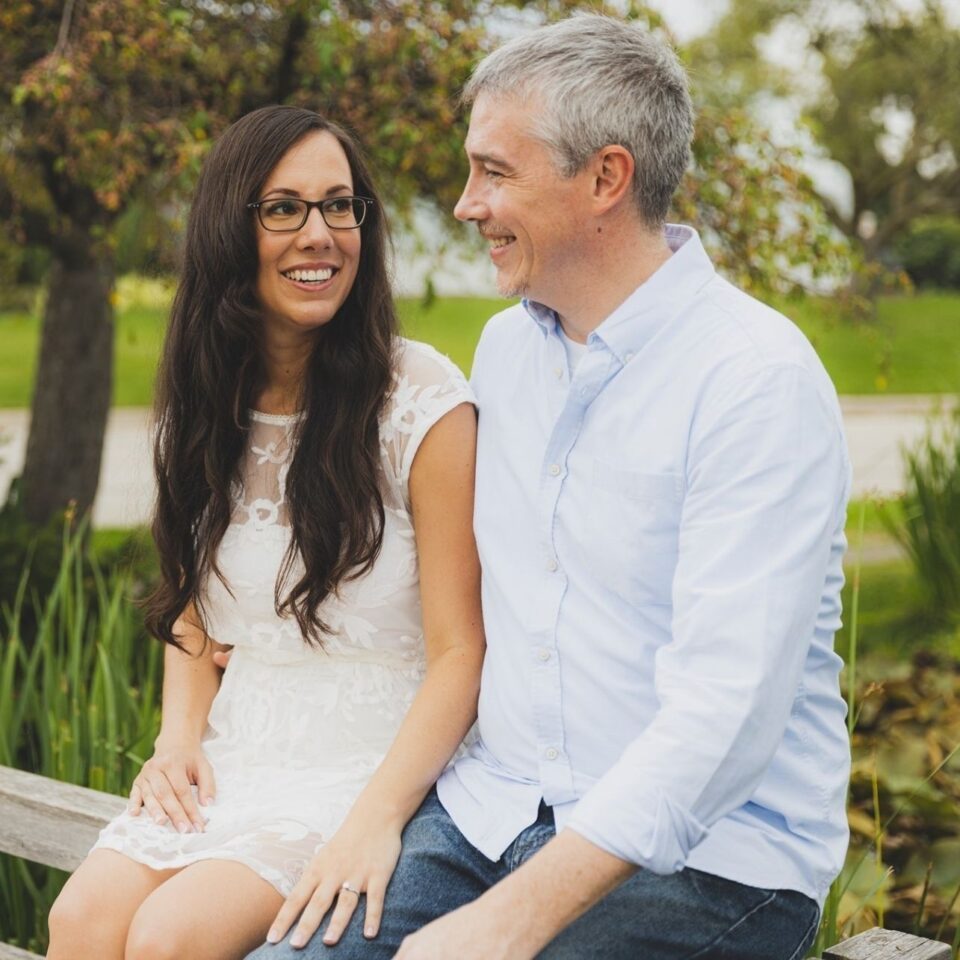 Luiza & Chris
Luiza and Chris are both Registered Nurses at OTMH and have been together for 3 and a half years. Luiza submitted a special message to Chris below.
"I first met Chris on the Inpatient Surgical Unit. I was in orientation and he was pushing a stretcher down the hall. I knew right off the bat that he was such a kind and genuine person. We remained friends for a while, but then in September 2018 he asked me out on a date. I am so glad we took a chance on each other. Three and a half years later and I am counting down the days to our wedding in May. I cannot imagine my life without Chris. He is my best friend, biggest cheerleader and funniest person I know. He is also an incredible nurse, and I am not being biased."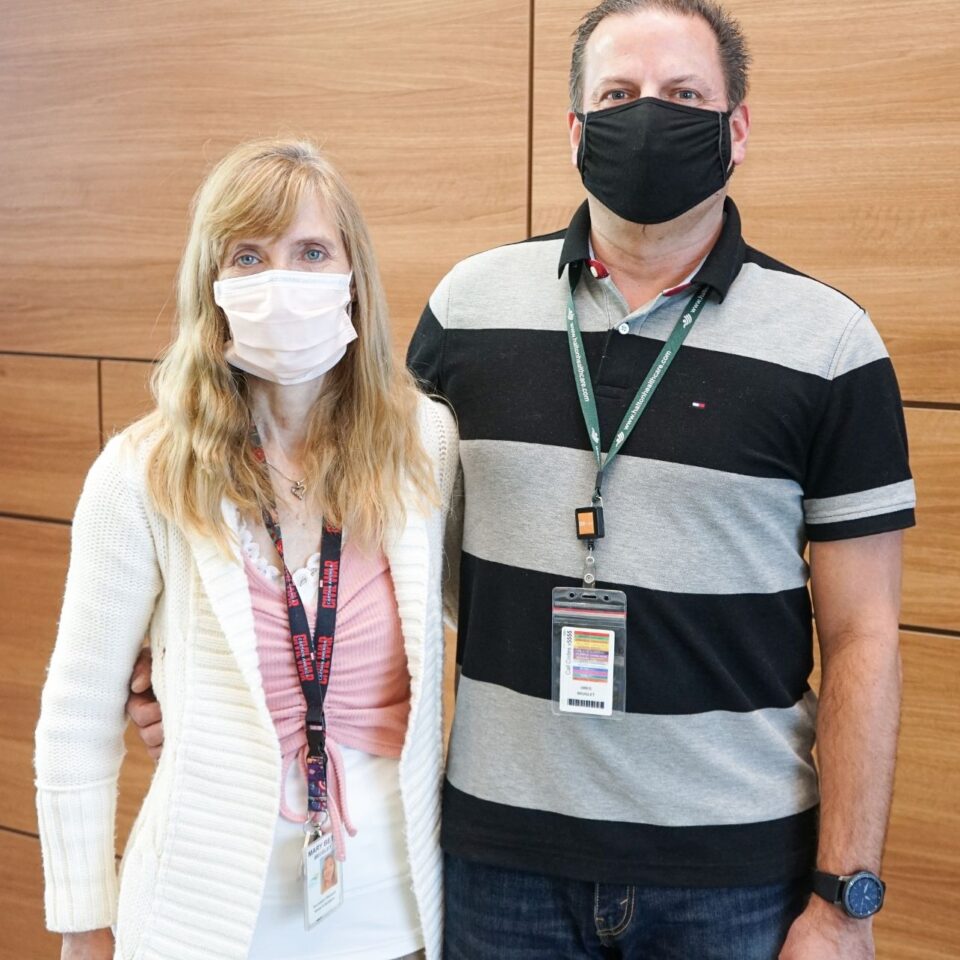 Mary Beth & Greg
Mary Beth is a Recreational Therapist at OTMH and Greg is the Manager of Networking and Telecommunication at Halton Healthcare. They first met at the old legacy site and started dating in 2000.
Mary Beth remembers meeting Greg for the first time when he came to her unit to help with issues with their computer system. After that they ran into each other around the hospital a few times but did not say anything. Eventually they stopped to talk to each other and the rest is history. This March they will be celebrating their 19th wedding anniversary.