Our Stories
Making a Difference in Kidney Care
Paletta Family's
Better Care Story
This March during National Kidney Month, we are sharing our appreciation for all the donors who have supported the Nephrology Program over the years.
The Nephrology Program at Oakville Trafalgar Memorial Hospital (OTMH) is a leader in in-centre patient support programs and services for nephrology patients and their families. The program has been recognized as one of the best provincially by The Kidney Foundation of Canada for its outstanding dedication and contribution to renal care in the Halton Region.
For the 1 in 10 Canadians who have kidney disease, having access to leading-edge, compassionate care close to home can better their patient experience, making it easier to manage their treatment schedule. Thanks to the support of donors, patients with kidney disease have access to world-class care, right here in Oakville.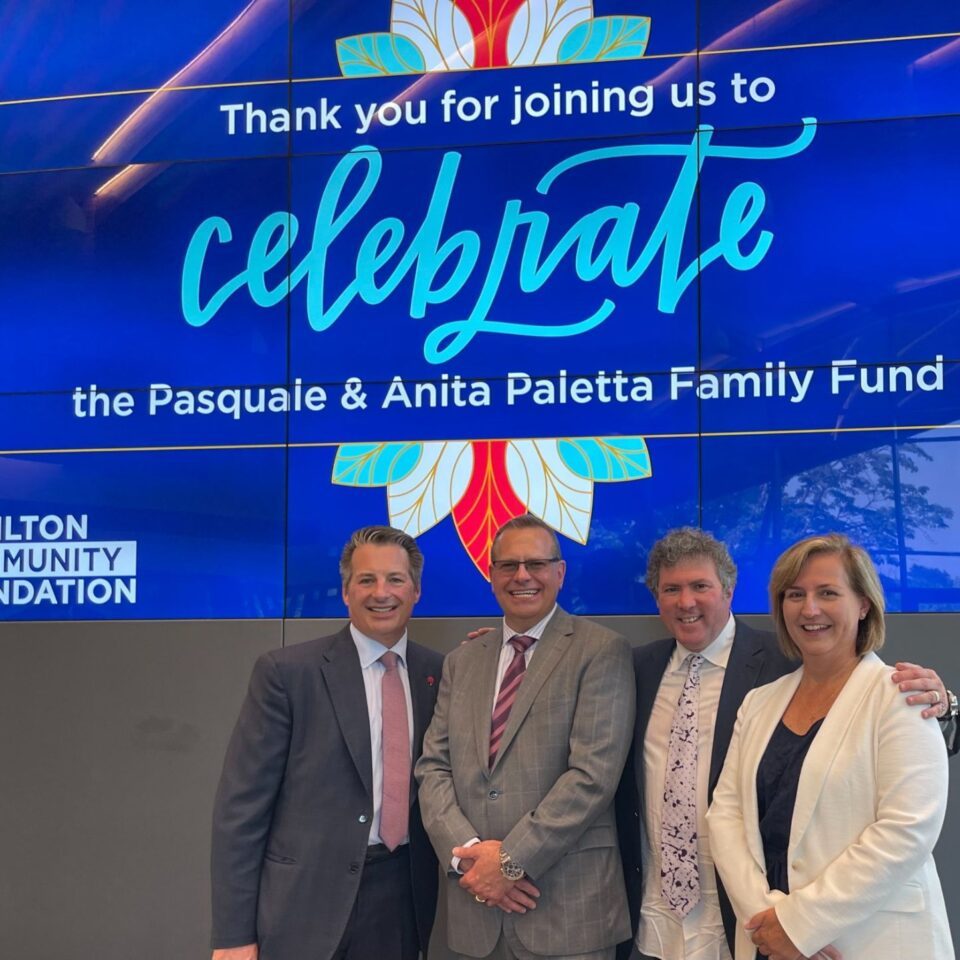 Meet the Paletta Family
Paul Paletta and his family saw first-hand the difference access to specialized care close to home can make in a patient's life when his father, Pasquale (Pat), was a patient in OTMH's Nephrology department.
"Accompanying dad to some of his dialysis sessions, I saw firsthand how having access to the best equipment and technology really means giving patients the greatest chance at a good quality of life during their treatment," Paul shares.
The Paletta family has a long legacy of generosity, especially to the Hamilton and Halton Region communities, and last year Oakville Hospital Foundation (OHF) was one of the first recipients to receive a donation from the newly established "Pasquale & Anita Paletta Family Fund" at the Hamilton Community Foundation.
The first gifts from the fund were made to reflect gratitude for the care Pat received during his life and to support patients dealing with kidney and cardiovascular health. The donation the family made to OHF is supporting priorities in the Nephrology unit not supported by government funding, such as equipment.
"One thing always top of mind for us as a family when we support charities is knowing our donations are going to where they will have the most impact," Paul explains.
We feel confident in giving to Oakville Hospital Foundation because our donations go directly to supporting the equipment and technology that better patient experiences.
For example, comfortable reclining chairs are especially important for patients who spend a lot of time sitting while receiving dialysis. Kidney disease and its treatment can have a great physical and psychological toll on patients. Patients on dialysis undergo treatments multiple times a week, for many hours at a time, and there is no cure for end-stage kidney disease.
"Dad would spend hours receiving his dialysis," Paul shares, "so we're thrilled to know our support will help fund pieces of equipment like new chairs to ensure patients are as comfortable as possible during their treatments."
One of the values Pat and his wife Anita instilled in their family was giving back to the communities that had been good to them, helping those in need. Now, through their business, Alinea, the Paletta family strives to enhance wellbeing in their work building communities. The family primarily focuses their philanthropy locally, recognizing the health and wellness of the communities in which they operate depends on the care provided at local organizations like hospitals.
"Our father started the family business in the 1950s. He didn't do it alone – he had the help of neighbours, community businesses, and local government," Paul states. "As his business grew and success followed, it was important to him that he gave back to the communities that had helped him in those early years. And now it's our turn to continue that legacy, investing in the future health of our communities."
---
What do kidneys do for you?
Kidneys play a crucial role in a person's health, "cleaning" blood by removing waste from the body through urine, helping make red blood cells, regulating blood pressure, helping balance the body's minerals, and producing hormones.