Our Stories
Pravin Sharma
Pravin's
Better Care Story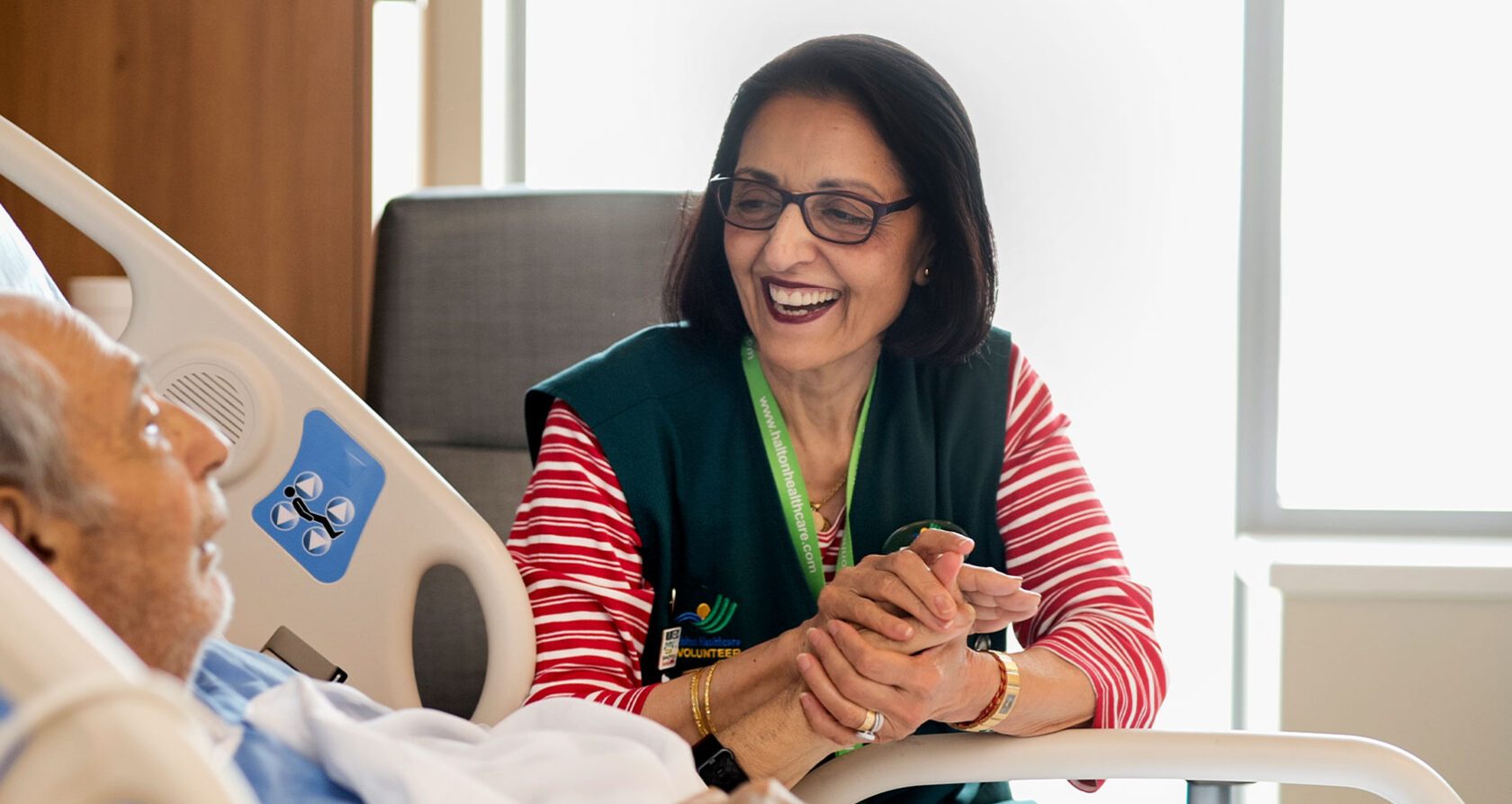 One of OTMH's most passionate and hard-working volunteers has been recognized with a prestigious national award for her volunteer work.
Pravin Lata Sharma was awarded the Sovereign's Medal for Volunteers by the Governor General of Canada. The award was created in 1995 by the Right Honourable Roméo LeBlanc to recognize the unsung heroes who volunteer their time, their efforts and a great deal of their lives to helping others, and who ask for nothing in return. The Sovereign's Medal for Volunteers recognizes the exceptional volunteer achievements of Canadians from across the country in a wide range of fields.
Since joining the Oakville Hospital Volunteer Association in 2003 Pravin has made many substantial contributions to our hospital. Her numerous roles have included: patient visitor, convenor, Volunteer Association Board Convenor, and a member of numerous committees such as the 60th Anniversary, Volunteer Appreciation and recruitment for the new hospital. Most recently she has been volunteering with the Hospital Elder Life Program (HELP), working one-on-one with patients at risk of cognitive/functional decline.
In addition to her role with the OHVA, for which she has already committed more than 1,800 hours, Pravin is involved with the fundraising efforts of the Oakville Hospital Foundation. She is a generous donor and a member of the Foundation's Development Committee. Thanks to her leadership efforts, the Foundation recently received a $46,000 grant from the Lions Clubs International Foundation that was used as a matching gift to leverage an additional $46,000 in donations from the community to fund an ophthalmology ultrasound unit. Congratulations Pravin on this well-deserved honour.
---
Share your better care story.