Our Stories
The Race Against Time: Saving Bryson
Dr. Sam's
Better Care Story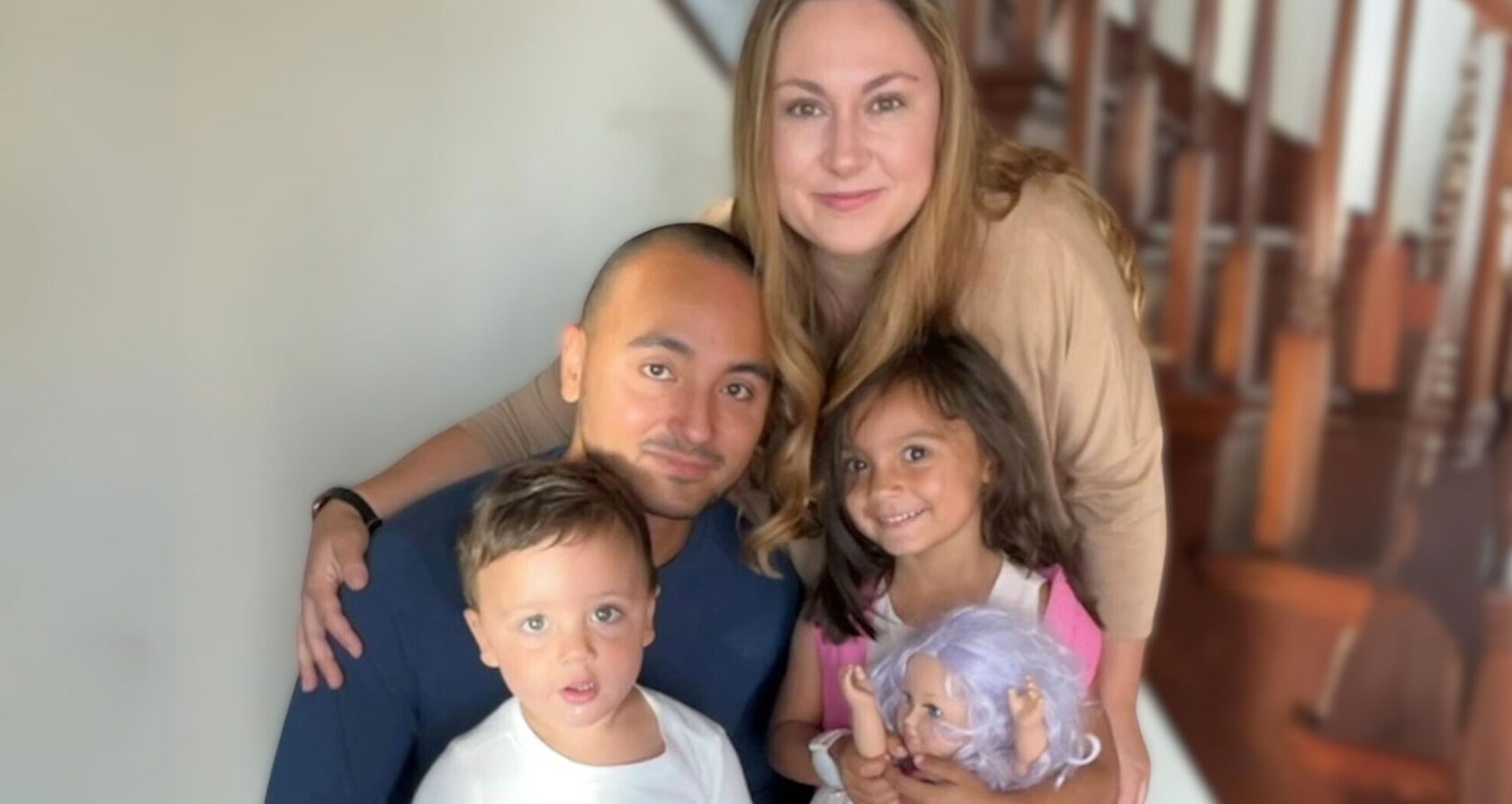 We call it the "golden hour".
A patient arrives at Oakville Trafalgar Memorial Hospital (OTMH) so sick it takes a full team effort to stabilize them. For one "golden hour" it's all hands on deck while we race to save a life.
That's what happened with Bryson. When he arrived at our Emergency Department, the 2-year-old boy was in full respiratory failure caused by asthma. His breathing was so fast and shallow, Bryson didn't have the strength to cry. His lungs were shutting down. Every other system in his body was too.
Our team used donor-funded equipment to save Bryson's life, including a high flow respiratory support machine that heats, humidifies and pressurizes oxygen which helped to open his lungs. Our efforts worked.
I wish I could tell you Bryson's story was rare – that we don't see many critically ill kids or babies at OTMH. But that isn't the case. Last year, we saw more sick children than ever before in our history!
And, that's just the beginning. We expect our paediatric population to grow by a staggering 20% over the next 3 to 5 years. The same statistic applies to babies – our tiniest, most vulnerable, patients.
Our Special Care Nursery (SCN) cares for premature babies – little ones born too early who need optimal, specialized care to grow strong. That's why 4 new incubators are at the top of our priority list. Incubators are critical to a newborn's ability to regulate temperature and humidity.
Panda warmers are on our list too. This machine does everything from weighing a baby to delivering oxygen. It's absolutely critical to resuscitating infants if they stop breathing. Plus your gift today will also help to purchase new Giraffe phototherapy lamps that assist babies who are jaundiced.
As I'm sure you agree, our newborns and their moms deserve access to state-of-the-art facilities equipped with the latest equipment so they can receive exemplary care, close to home. Our goal is to keep families together at this special time. By replacing vital equipment like incubators, Panda warmers and Giraffe phototherapy lamps, our care teams can continue to meet the unique needs of each family.
Of course, the need for top-notch hospital care doesn't disappear as babies grow. Just like we did for Bryson, we're committed to caring for precious children at every age. We want you and every member of our community to think of OTMH as an extended part of your family.
After we stabilized Bryson in the ED during that first golden hour, we continued to provide him with round-the-clock care for the next 5 days. During that time, his parents never left his side. They knew how hard our team had to work to save his life.
Within a few days, we saw a dramatic change in Bryson's condition. He was smiling and bouncing off the walls. His parents cried tears of joy. They were deliriously happy to go home with a happy, healthy little boy who now has many, many years to enjoy thanks to the care we gave him.
Bryson's story isn't unique. Before he arrived at OTMH in desperate need of lifesaving care, he was a healthy little boy. That's what makes him truly compelling. Bryson could be your son, grandson, nephew, or a close friend's child. At any moment in time, he could show up in our ED and we need your help – your leadership – to be ready.
Please send your generous holiday gift today. Sadly, we expect to see another surge of children and babies in urgent need of lifesaving care this winter. They're counting on us and we, in turn, are counting on your leadership. With your generosity, we'll be there for every child in every golden hour
Sincerely,
Dr. Jonathan Sam
Chief Paediatrics
Oakville Trafalgar Memorial Hospital
P.S.   Your support will help fund the equipment we need to care for our tiniest, most vulnerable patients this season and all year long. Thank you.