Our Stories
Seconds Matter: Why CT Scanners are Vital in our Emergency Department 
Dr. Martin's
Better Care Story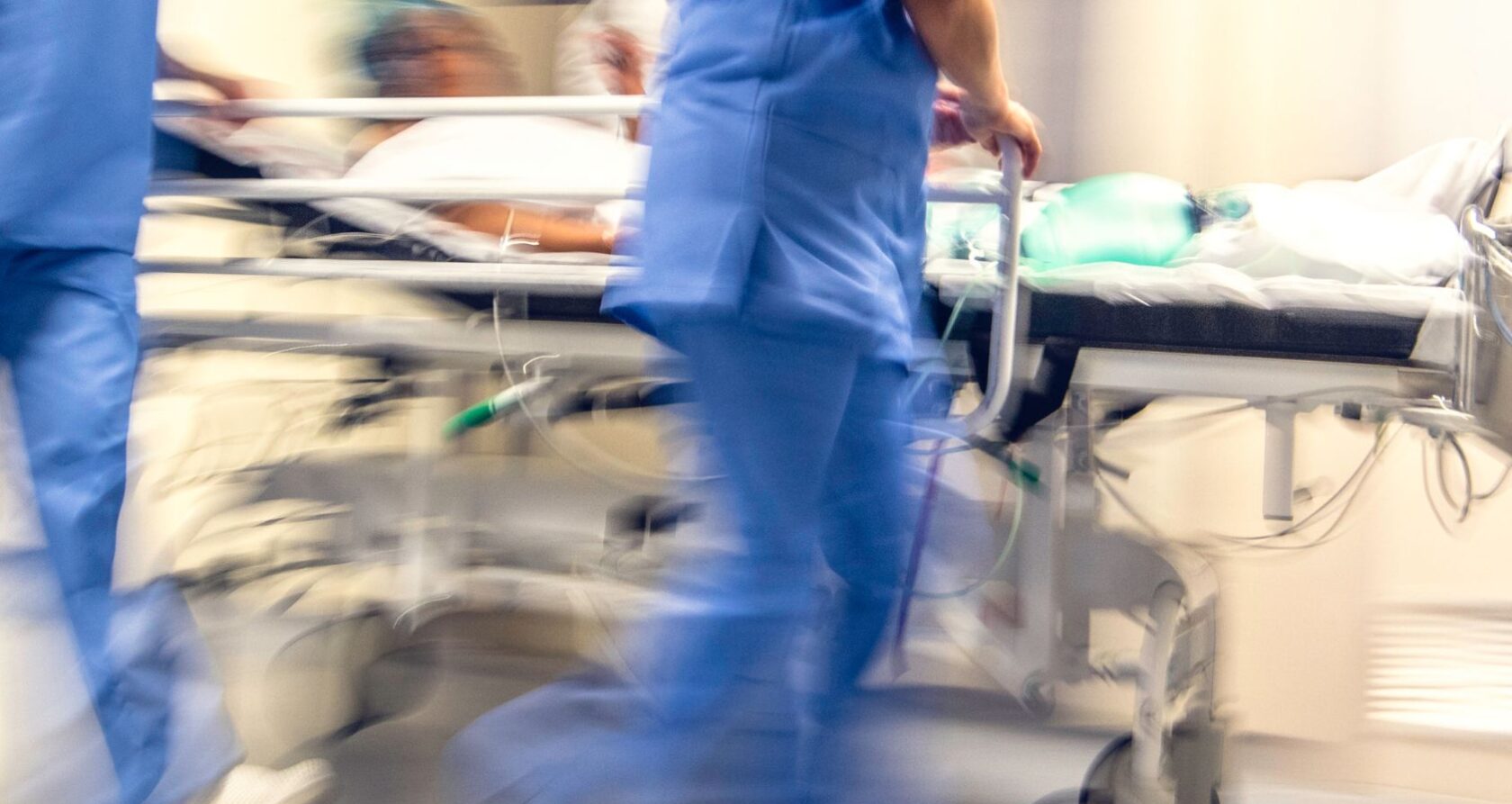 Today, during my shift in the Emergency Department (ED) at Oakville Trafalgar Memorial Hospital (OTMH), I sent three patients for a CT scan.
One of these patients had the symptoms of a stroke. The CT confirmed my diagnosis and we were able to start treatment immediately. The CT scanner may very well have saved my patient's life.
That's what our hospital's two CT scanners do. They save lives by rapidly diagnosing serious conditions – stroke, aortic dissection, blood clot or injury. In addition, CT is used to diagnose many other illnesses such as appendicitis, diverticulitis, kidney stones and more.
In fact, here in the Emergency Department, my colleagues and I send an average of 30 patients for CT imaging every day. I can't imagine doing my job without it.
That's why I'm thrilled a new CT scanner is at the top of OTMH's equipment list. We need it urgently.
As you may recall from Dr. Gordon's recent letter, one of our two CT scanners is now near the end of its life. There are times when it needs servicing or is not functional and the hospital has just one scanner available to use. When this happens, patients are put in a priority line-up to get a CT done.
A new CT scanner will help solve that problem. It will help ensure patients, including those in the ED, have quicker access to the diagnostic imaging they need.
I've been an Emergency Physician at OTMH for 19 years and I realize it's caring supporters like you who fill our hospital with cutting-edge technology and equipment. I'm deeply grateful for your ongoing support and the difference it makes for my patients and people in the Oakville region.
And today, I hope you'll consider renewing your support for 2023 if you haven't already done so. Your gift, will help us purchase a new CT scanner and the other vital diagnostic imaging (DI) equipment my colleagues and I depend on every day. It will help us continue to diagnose, treat and care for patients right here in our community.
Patients like Barkat Khan. As Dr. Gordon explained in her letter, this gentleman arrived in our Emergency Department with tightness and pain in his right side. A physical exam, bloodwork and a CT scan diagnosed the problem. Barkat had an acute appendicitis and needed surgery.
"I'll never forget the excellent care I got at OTMH," says Barkat. "I'm so grateful the equipment was here when I needed it. It plays a major role for doctors and their patients."
I'm very glad Barkat Khan came to the Emergency Department when he did. You see, his appendicitis happened in October 2021, during the Covid Omicron wave. Many people, worried about getting the virus, delayed seeking medical care during that time.
Today, we're seeing around 225 patients in our Emergency Department every day, the same number of patients we were seeing before the pandemic. But the level of illness is much higher. Patients are sicker than they were three years ago, partially because they may have waited longer than usual to access healthcare.
This means there's an even greater need for state-of-the-art DI equipment to diagnose a patient's illness and get them on the right course of treatment as quickly as possible.
With your support, our new CT scanner will indeed be state-of-the-art. Technology has come a long way in recent years. The new scanner will offer much higher in image quality, making it easier to make an accurate diagnosis. It will also limit the amount of radiation exposure by patients.
But before we can bring a new CT scanner plus other leading-edge diagnostic imaging equipment to our hospital and community, we need your renewed support. After all, the government doesn't fund the capital equipment and technology we purchase.
Please send your thoughtful gift in support of diagnostic imaging equipment. For many patients like Barkat, lifesaving care begins right here in our Emergency Department. It begins with the right diagnostics.
Dr. Keith Martin
Chief, Department of Emergency Medicine
Oakville Trafalgar Memorial Hospital