Our Stories
The path to better cancer care
Kristin's
Better Care Story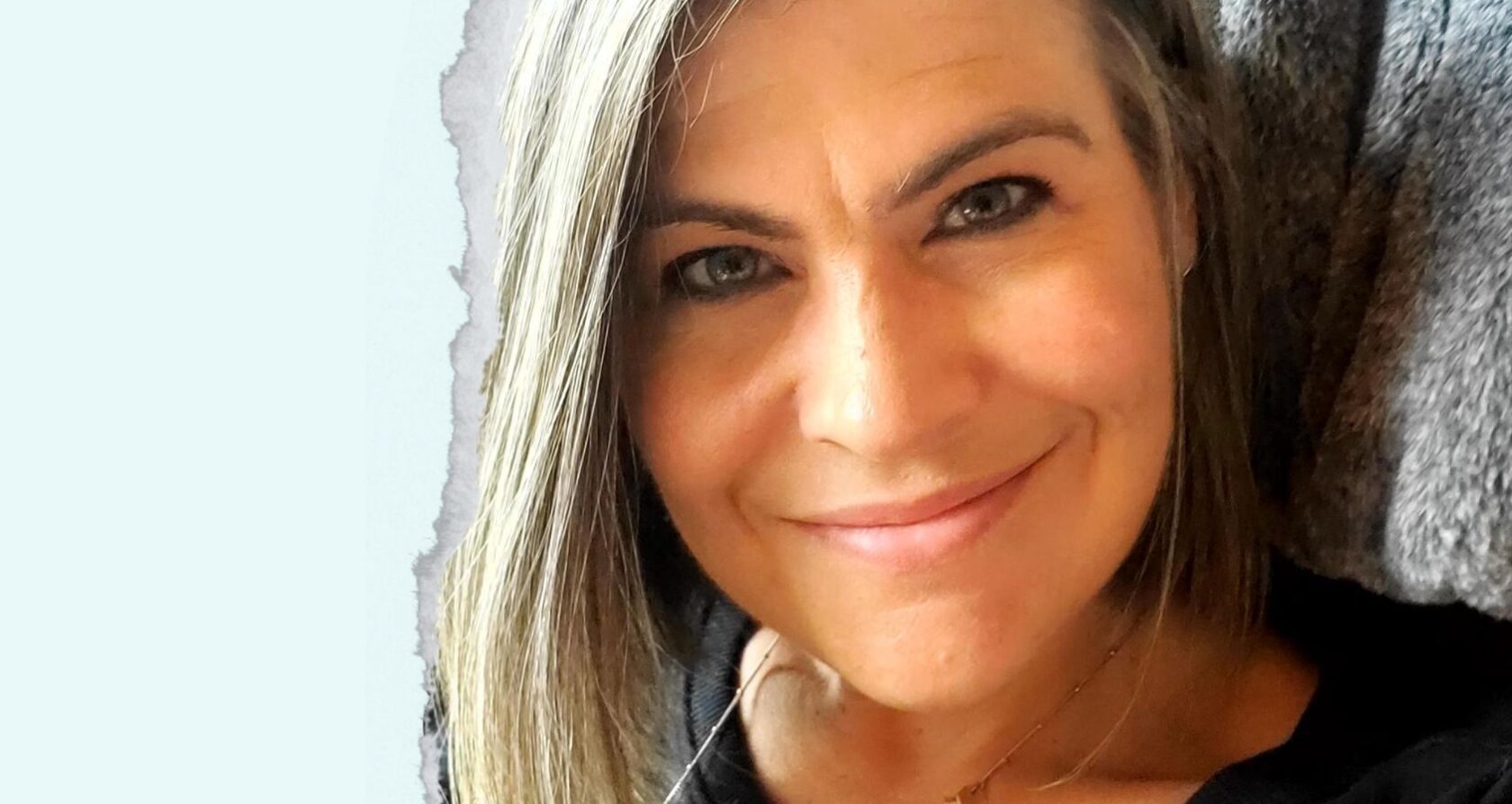 We see it every single day at Oakville Trafalgar Memorial Hospital (OTMH) – patients in need of the latest, cutting-edge cancer care and treatment.
Thanks to the extraordinary generosity of donors like you, we're here, able to provide the world-class care our patients rely on to fight their cancer, to have a reason for hope.
Kristin was only 39 years old when she was diagnosed with stage 4 colon cancer.
Because of how my body was feeling, I wasn't shocked but I was very scared," Kristin admits. "My mind ran a mile a minute. I thought about my family. I wondered about my future.
Your leadership helped ensure Kristin had access to quality cancer care, including lifesaving surgery, at OTMH. It was here, just seven minutes from her home, where Kristin found hope.
Kristin isn't the only person in our community to need innovative cancer treatment – to benefit from your vital support. Visits to OTMH for cancer care have grown by a staggering 77% in the last three years. Also, in 2022 alone, 5,000 biopsies and investigative surgical procedures were performed with more than 20,000 pathology specimens collected for OTMH patients.
With so many people depending on us, I'm very grateful for your leadership. As a champion of our hospital, your generosity has put us well on the path to providing the very best care to cancer patients like Kristin. We have talented surgeons who can perform successful, high-quality procedures in the operating room. We have medical treatments with the power to save lives.
Today, I hope you'll consider making a special gift. Your generous donation will help us fund leading-edge technology, including the new pathology equipment we need to meet the growing need in our community. It will help move us further along the path to better cancer care.
I have another reason for asking for your support today. Art and Joanne Leitch, have kindly offered to match gifts, dollar for dollar, up to $100,000. That means your donation will have twice the impact – bringing us closer to purchasing the cutting-edge pathology equipment we need to take cancer care at OTMH to the next level.
Within two weeks of her diagnosis, Kristin found herself sitting across from her surgeon, my colleague Dr. Sandra de Montbrun. "Dr. de Montbrun explained everything to me in a way I could understand," Kristin recalls. "She had a plan for me she was confident was the right way to go. I trusted her completely."
Dr. de Montbrun's plan included radiation therapy and chemotherapy followed by major surgery to remove the tumour. During the 4.5-hour operation, she removed Kristin's large intestine and created an external ileostomy bag. After spending five days in the hospital, Kristin went home to continue her recovery and to hope with all her heart that the treatment was a success.
Happily, it was. Follow-up scans, taken four months post-surgery, showed no evidence of disease. Kristin was cancer free.
Months later, after Kristin had healed, Dr. de Montbrun operated again. "She took away the bag and reconnected my insides," Kristin explained. "Today, I feel great – better than before I got sick."
Kristin is deeply thankful to Dr. de Montbrun and her team for saving her life – a team that includes our amazing pathologists. Every day, they work hand-in-hand with what we do as surgeons – analyzing the tissue we remove from a patient to quickly and accurately determine a diagnosis, the type of tumour we're dealing with, its characteristics and staging.
They need the latest generation pathology equipment to provide us with those answers so we can determine the best treatment plan for our patients moving forward.
A new tissue processor, four microtomes and two additional state-of-the-art microscopes for our pathology department are all on our list of priorities today. This equipment is needed right now to keep up with the high volume of tissue samples we process at OTMH every day.
But what about the future? With our growing community and aging population the need for cancer care, including surgeries and pathology reports, will continue to grow. In fact, we expect the number of visits to OTMH for cancer care to double over the next 10 years.
That's why I'm turning to you today. We need our most generous donors leading the way so we can continue to meet the needs of our community with tremendous compassion and efficiency. Your special gift will help us take the next step on the path to better cancer care – for you, your loved ones and every person who turns to us for much-needed hope.
Sincerely,
Dr. Duncan Rozario
Chief of Surgery
Oakville Trafalgar Memorial Hospital
P.S.      Your leadership and support will bring hope to more cancer patients like Kristin and ensure they can access the expert care they urgently need, right here at OTMH. Remember, your generous gift will be matched, up to $100,000 and make twice the difference. Thank you.