Our Stories
Why I'm Running to Support Women
Cheryl's
Better Care Story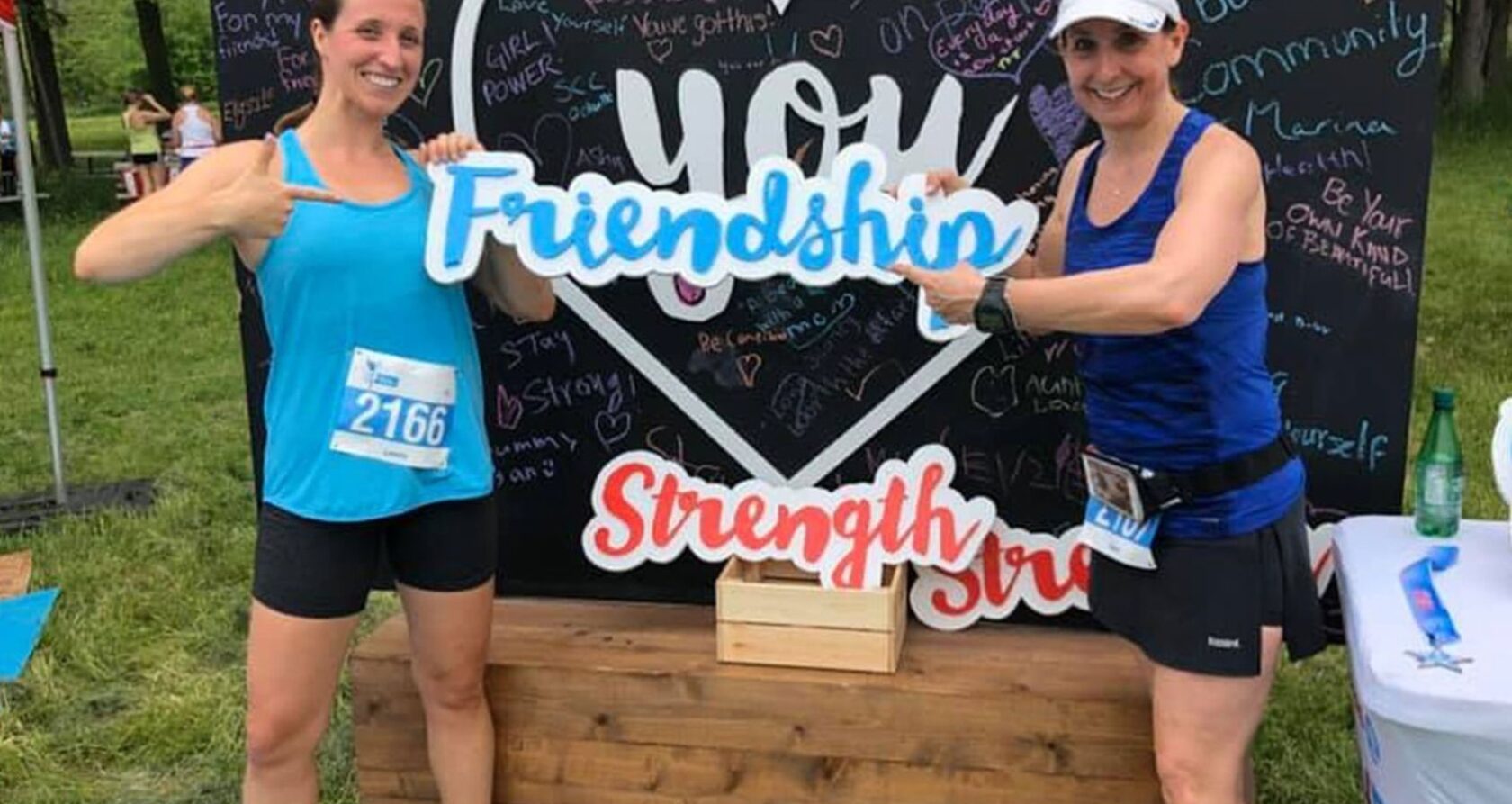 For Cheryl Hoare, participating in the virtual Run for Women, brought to you by the LOVE YOU by Shoppers Drug Mart program, was a no brainer.
Of course, Oakville Hospital's Director of Maternal Child and Cardiorespiratory Neurodiagnostics loves to hit the pavement. She's been an avid runner for about 20 years and has participated in four marathons and 18 half marathons.
But it's not just her love of staying active that made her want to sign up for the fundraiser that benefits mental health programs. Her daughter, Victoria, 31, suffers from anxiety and depression.
"It's been a big struggle for her," said Hoare. "And she's just at the point over the last couple of years where she's very open about it and recognizes that it's something that's a medical condition that we need to talk about and manage and figure out. This is a great opportunity to actually do something that that makes a difference."
The run on Sept. 27 benefits Halton Healthcare's mental health programs that offers care and treatment for people in the community struggling with anxiety, depression, mood and panic disorders, eating disorders and other mental health related illnesses.
Running and mental health are very closely linked. While running is good for the physical health of one's body, it has also been proven to help a person's mental health.
Hoare knows about this firsthand.
Hoare, a mother of three children aged 25, 29 and 31, has also used running as a stress reliever. When she was at her most busy, juggling motherhood and getting her master's degree, she would make sure she was still getting in her runs.
"I was doing my master's, working full time and had three children in school (and that) was when I was training for my marathons because it was my time to disconnect a little bit and run," said Hoare. "Also, I find that running really does help to problem solve and just get rid of all of the things that worry you at the end of the day."
"When the run to help support women's mental health through Shoppers Drug Mart came up," continued Hoare. "It was something that I wanted to participate in for sure because I just believe so much in not only the running, but also what it does to help support mental health. It just seemed like a really good alignment."
She connected with a few of her coworkers before the COVID-19 pandemic hit to start planning how the day would look.
"We decided to form a team and so we called it the Clinical Crusaders," said Hoare.
This year's run is virtual, meaning you can check in online and then do the run wherever you'd like. Hoare has a plan to take pictures to share on social media, really leaning in on the virtual part of things as she looks forward to another successful race day.
"I feel like Shoppers Drug Mart does a great job of just creating a really fun environment where everybody's hooting and hollering and jumping around," said Hoare. "The gift bags they give is always a nice draw. And it's very family friendly. This year is going to be a little bit different, unfortunately but I think they recognize that this is about just bringing people together to walk or run, regardless of your age and your ability."
---
Stay in the know
Find out how your support makes great care possible.