Our Stories
Women's Health & Education
Dr. Carolyn's
Better Care Story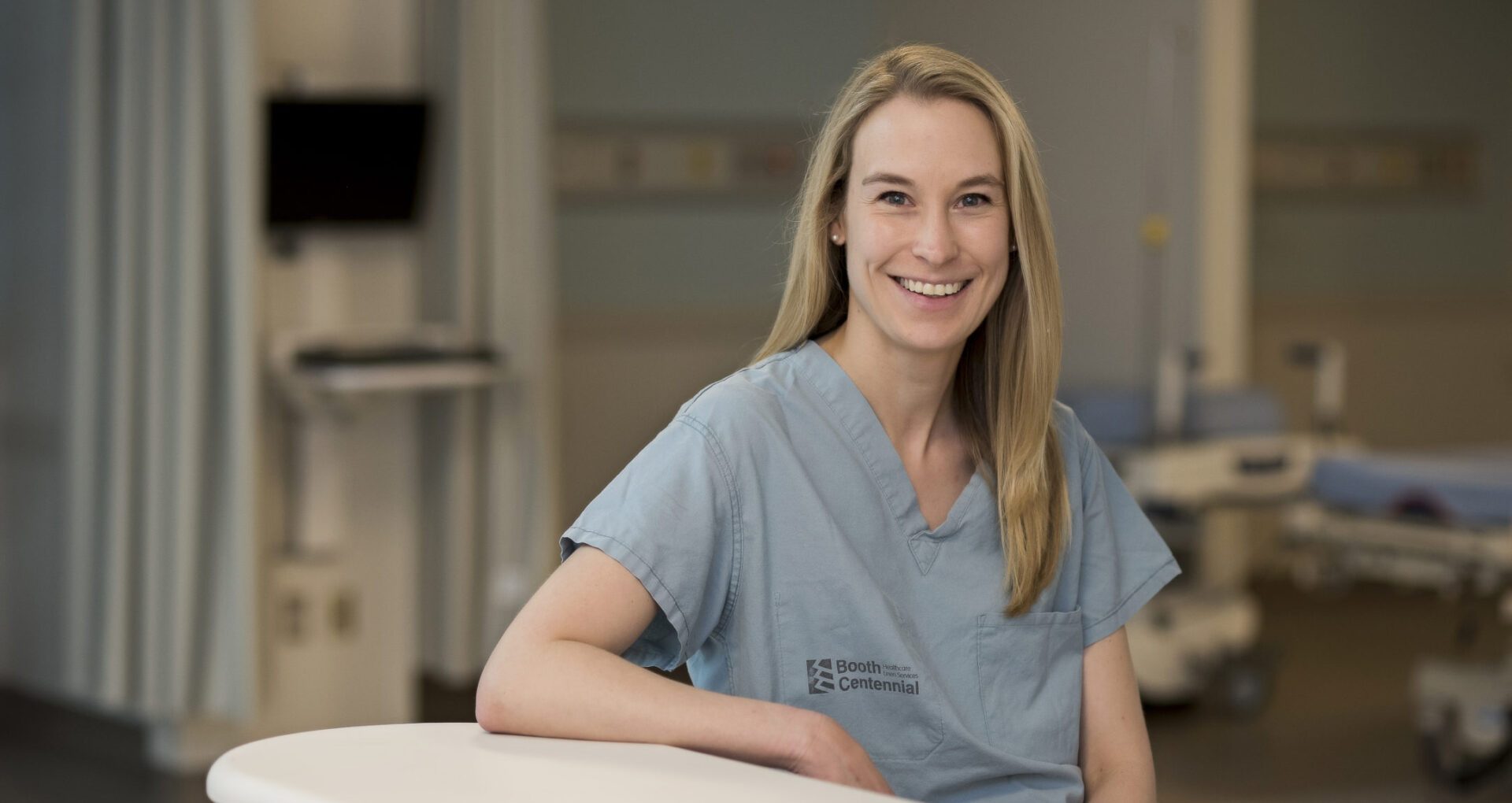 Meet Dr. Carolyn Best, a urogynecologist at the Oakville Trafalgar Memorial Hospital (OTMH) and Oakville resident for over eight years. Since doors opened at OTMH in 2015, Dr. Best has provided quality care to thousands of women in our community experiencing pelvic floor disorders and urinary incontinence.
"I have two kids that are 6 and 8," says Dr. Best. "My family and I love living in Oakville. It's different for me because I used to live and work in different towns. Now, I bump into my patients outside of the hospital and enjoy catching up with them. It's very rewarding to be able to provide quality care to women living in my community."
Dr. Best has come to know the community and is beginning to see more of a need for her specialty at OTMH. She is seeing more cases of urinary incontinence and pelvic floor disorders than before because of the aging population of the women living in Oakville.
"There are many baby boomers living in Oakville and going through menopause now, which is a time when urinary incontinence and pelvic floor disorders tend to manifest," says Dr. Best. "There are more women dealing with it in our community than there were in the past, just because the segment of our population is growing."
Dr. Best also attributes the increase in these medical challenges to more awareness and women feeling comfortable discussing these issues with each other. She has seen a pattern of women feeling as though pelvic floor issues and urinary incontinence do not happen to other women.
"I think a lot of things that occur are embarrassing or a social stigma. Women tend to feel very private about these issues. I think there is more of a demand now in our community because women are actually talking about these things," says Dr. Best. "The ability to share common problems pertaining to maternal health and women's health have helped women, especially when they have the ability to say 'I have that problem, too!' Sharing these stories helps build a community around increasing awareness. I think this has, in some ways, lessened the stigma."
When Dr. Best first started her practice, she did not see many community hospitals with urogynecologists. She's noticed in more recent years that physicians with her subspecialty are now being hired in community hospitals so patients experiencing these issues do not have to go to bigger health centers around the province like Toronto, Hamilton and London. As these problems tend to be more common than people perceive, the demand for care is high, and our hospital is here for those women when they need it.
Dr. Best was brought on when the hospital opened almost five years ago. Generous donations from the community made it possible for Dr. Best to have quality equipment when she began practicing here.
"I have a piece of equipment that I use in the cystoscopy area where I do specialized tests on the bladder. This piece of equipment is called Urodynamics. It's a bladder function test that lets me know more details about how someone's bladder is working before I do surgery or uncover complications," says Dr. Best. "This piece of equipment is essential in terms of being able to practice properly. Donations from the community have allowed me to provide the best quality care to my patients."
As Dr. Best is the only subspecialist of her kind in our community, support from her colleagues, the hospital and donors make her job possible.
Having the right equipment means I can see more patients. Having the tools I need to perform these procedures has improved efficiency and dramatically reduced wait times.
Along with her role as a urogynecologist at OTMH, Dr. Best gives talks as well. She has a passion for education and loves to educate other gynecologists. She volunteers by helping pelvic physiotherapists treat women with prolapse and other pelvic floor issues in nonsurgical ways.
"Education is what I love second to helping women improve their health. Being given the tools I need to practice adequately and with high quality has allowed me to become even more involved with education than I've ever been. I find the education side of my passion important and rewarding."
Dr. Best reports that a large part of her job is educating her patients as well. Her patients come to her with questions about their pelvic floor disorders and incontinence issues. She recommends that women experiencing these problems should feel comfortable talking to their doctors as well as other women. She urges women to see a physiotherapist, as special exercises can help women with these problems, especially women who are pre or post-pregnancy. Dr. Best believes there is a window of time after giving birth where physiotherapy can be significantly beneficial when it comes to recovery.
"I think women need to know that this is a part of our body we can't ignore. It's a muscle like any other muscle and we need it to function."
Dr. Best enjoys being an advocate for health overall. She works at McMaster in education and is currently an assistant clinical professor. She has trainees with her at all times and has at least two residents with her that rotate every three months. She is constantly providing surgical and clinical education to future subspecialists. Her passion for innovation allows her to think of ways she can continue providing quality care and feels support from the hospital when it comes to improving efficiency.
"I am in awe at how amazing OTMH is in terms of making women's health a priority. The community has been especially supportive of women's health as well, as their donations allow me to be more efficient in my job. I am so grateful for our community and our donors – I could not do my job without their support."
---
Your support makes great CARE possible.