Our Stories
Picture this: A healthier tomorrow
Murryanna's
Better Care Story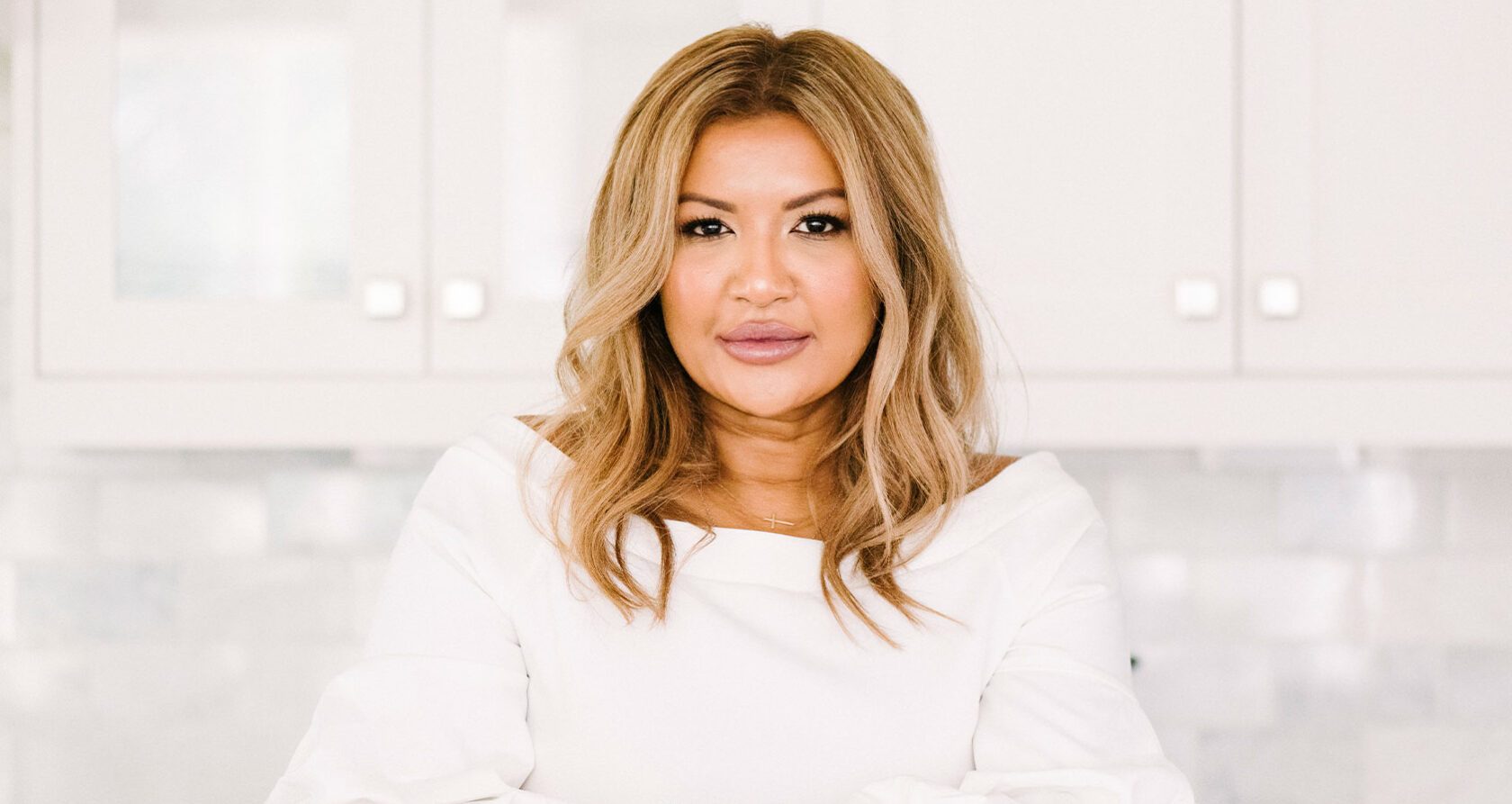 Stomach pain…cramping…excessive bleeding…low iron levels…debilitating fatigue.
My patient, 49-year-old Murryanna (pictured above), was scared and frustrated when she came to see me. She was experiencing a wide range of symptoms and they were taking a toll on her physical and mental health.
"It's dramatically affecting my quality of life," she told me.
Just as it so often does for patients at Oakville Trafalgar Memorial Hospital (OTMH), diagnostic imaging gave us the answers we needed. An MRI confirmed that a uterine fibroid was causing Murryanna's pain and fatigue.
Now that we had a diagnosis, we could fix the problem and give Murryanna her life back.
As you can imagine, my colleagues and I rely on diagnostic imaging (DI) every day to make vital medical decisions for thousands of patients like Murryanna. And, we rely on caring supporters like you to help ensure our hospital has the leading-edge DI equipment for our growing community needs.
As a radiologist, I'm reminded of your generosity every time I use state-of-the-art technology to diagnose a life-threatening or debilitating illness. It's thanks to you that I have access to the DI equipment I need to do the very best job I can.
I hope you'll consider renewing your support. Your gift will bring us closer to reaching our $30million goal for new, updated DI technology equipment. And today, it will help us invest in a crucial piece of equipment our DI team depends on.
I'm sure you're familiar with the DI equipment we use here at OTMH. CT scanners, MRI machines, x-ray and ultrasound equipment save thousands of lives every year. But chances are you're not quite so familiar with our Picture Archiving and Communication System (PACS).
PACS is our main hub for imaging. It's used continuously to store, retrieve and display diagnostic images and reports. It's utilized every time we look at an image produced by one of our DI machines. Our hospital simply could not function without it.
For example, in Murryanna's case, the images from her MRI were sent and stored to our PACS. I then looked at the images on my own workstation. PACS allowed me to diagnose, then ultimately treat Murryanna directly in Radiology. Thanks to PACS, I knew exactly where to go to cut off the blood supply to her fibroid. It was a low-risk, non-invasive procedure that restored Murryanna's quality of life.
Shortly after the procedure, I realized I could go about my day without feeling so exhausted. Little by little, I got back to my old self. The pain was gone," Murryanna says.
I'm so glad we were able to diagnose and treat Murryanna using the DI equipment you help to fund. And, with your support today, I look forward to helping the many other patients turning to us this year. Like Murryanna, they too deserve access to innovative and compassionate care, close to home.
That's why we're so focused on replacing our PACS. We need newer, updated technology to manage the growing volume of images and offer faster speed for loading and displaying MRI and CT cases.
The new PACS is more efficient – enhancing our ability to make faster diagnoses with more accuracy. That means our patients can get their imaging results – and the treatment they need – sooner.
With a price tag of $4.1 million our new PACS is expensive. As a radiologist, I believe it's worth every penny. After all, I know the huge impact it will make on patient care at OTMH.
Your thoughtful support makes an impact too. As Murryanna says, "Donors have given OTMH the best technology with which to care for patients. Access to state-of-the-art health care in our community is so important. It's the reason I will never move away from Oakville."
Murryanna's words mean a lot to me. And yet, our community is one of the fastest growing communities in Ontario with an increasing aging population. As our population grows, so does the need for leading-edge technology, so does the need for your generous support.
Please send your gift today in support of vital DI equipment including PACS. Together, we'll continue to meet the healthcare needs of our community and every person who calls it home.
Sincerely,
Dr. Anshu Rajput
Radiologist
Oakville Trafalgar Memorial Hospital
P.S.     We urgently need to raise $30 million to purchase new equipment and upgrade technology in our Diagnostic Imaging Department. Your gift today will bring us closer to reaching our goal.