Our Stories
Navigating Breast Cancer Without Her Mother
Kimberely's
Better Care Story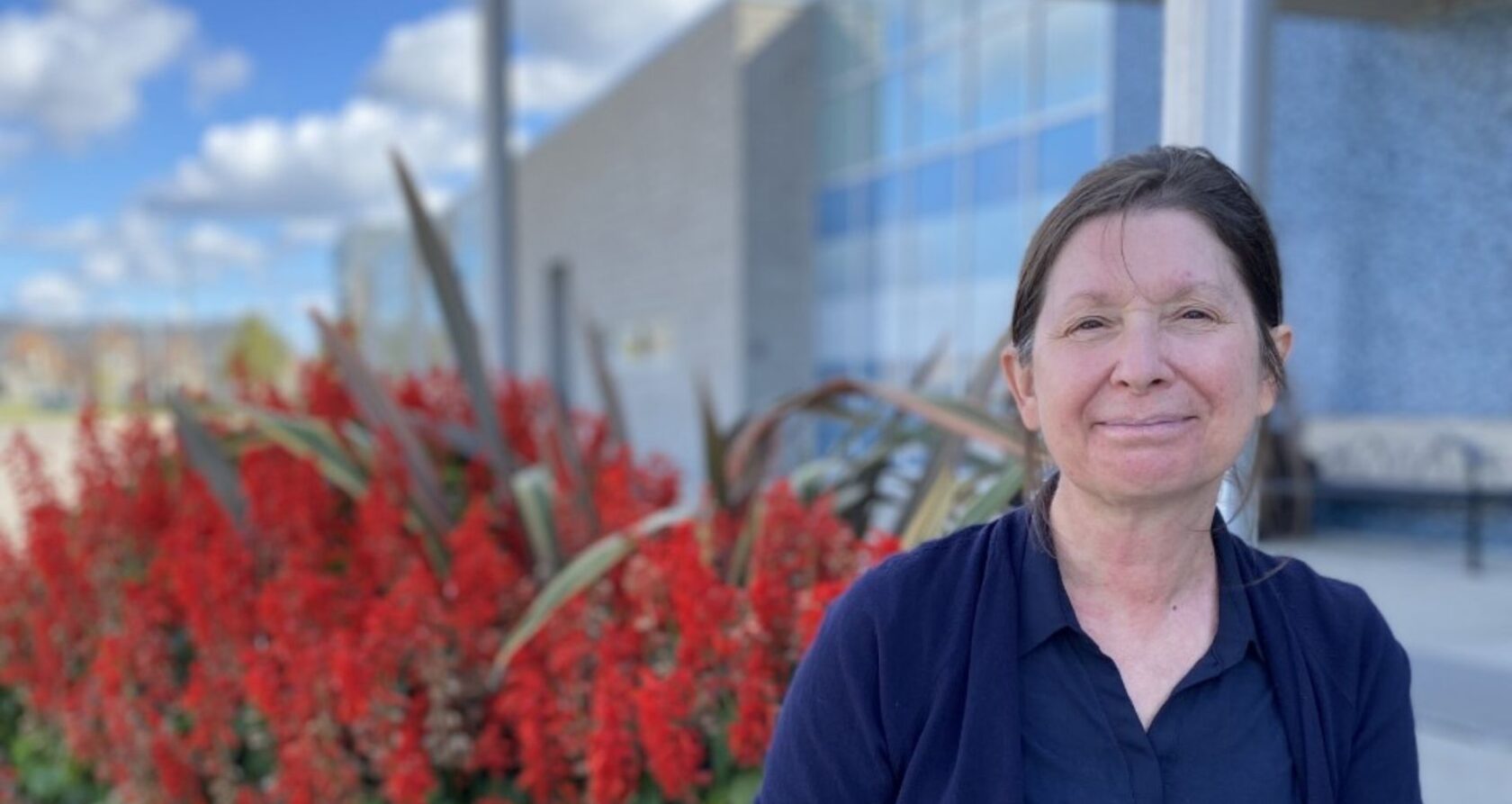 In 2008, Kimberley Soeder's mother passed away at 74 years old. Kimberely remembers her mother as her rock, and someone who was "always there for her" through life's hardest moments. So in 2016, when Kimberley was diagnosed with ductal carcinoma in situ in the left breast, the same breast cancer that her mother had at 44, she felt lost without the warmth and support of the woman who raised her. She couldn't talk to her mother about having the same diagnosis.
After being diagnosed with breast cancer, Kimberley was sent to the Breast Diagnostic Assessment Program (BDAP) at Oakville Trafalgar Memorial Hospital (OTMH), and was enrolled in the Patient Navigator Program. Kimberley was paired up with Susannah, who was right there with her through her breast cancer journey.
"My mum was a real rock for me, and she couldn't be there with me," says Kimberley. "Susannah was with me through my whole journey and she was so helpful. When things became frightening and unsure, she was right there. Because of Susannah's reassurance, I felt like I was doing everything right. She instilled so much confidence in me through all of this."
Kimberley remembers passing by Nuclear Medicine each time she visited OTMH. She never thought the day would come when she would have to open those doors and receive a life-changing procedure inside. On the day of her surgery, Kimberley went to get her needle loop procedure done. Susannah was right there with her, holding her hand just as her mother would have.
"Susannah was right there encouraging me through it all," says Kimbereley. "Just a few words were enough to make me feel supported through my procedure."
After her surgery, Kimberely was given painkillers to ease any discomfort. She recalls not having to take them because the surgery was so well done.
Kimberley's husband and three children were born at OTMH. She reminisces about how the hospital has been there for her family throughout their lives for birth, emergencies, surgeries and paediatric care.
All I can say about OTMH is thank goodness. Thank goodness we have this fantastic community hospital right here in Oakville," says Kimberley. "And thank goodness for the BDAP and Patient Navigator program.
Kimberley recalls her whole breast cancer journey at OTMH going by so quickly.
"I was not given a lot of time to sit and worry. Within a few weeks, I was diagnosed, booked in, had my mammogram, and before I knew it, I was sitting down with Dr. Nicole Callan discussing my surgery options."
Dr. Callan drew Kimberley diagrams and explained everything to her. She cautioned against "googling" anything related to her diagnosis and reassured Kimberley that she and the BDAP centre were there to answer all questions she may have.
"I remember Dr. Callan discussing my options with me," says Kimberley. "I made the decision to have a lumpectomy and radiation. I did not have reconstructive surgery, but I am okay with that. It all comes down to choices. There is really no right or wrong when it comes to your body and how you feel about your breasts."
Kimberley has been cancer free since her surgery in 2016. Although Kimberley took some time adjusting to things like wearing a swimsuit and the new look of her breast, she is healed and healthy. She thanks the BDAP, Dr. Callan, Susannah and OTMH for the exceptional care that saved her life.
Help cancer patients like Kimberley receive excellent care and faster diagnoses.
Your support makes great care possible
Your gift has a direct impact on those receiving cancer care at OTMH. Learn more or make a donation today to continue helping patients like Kimberley.