Our Stories
Meet our March 2022 Winner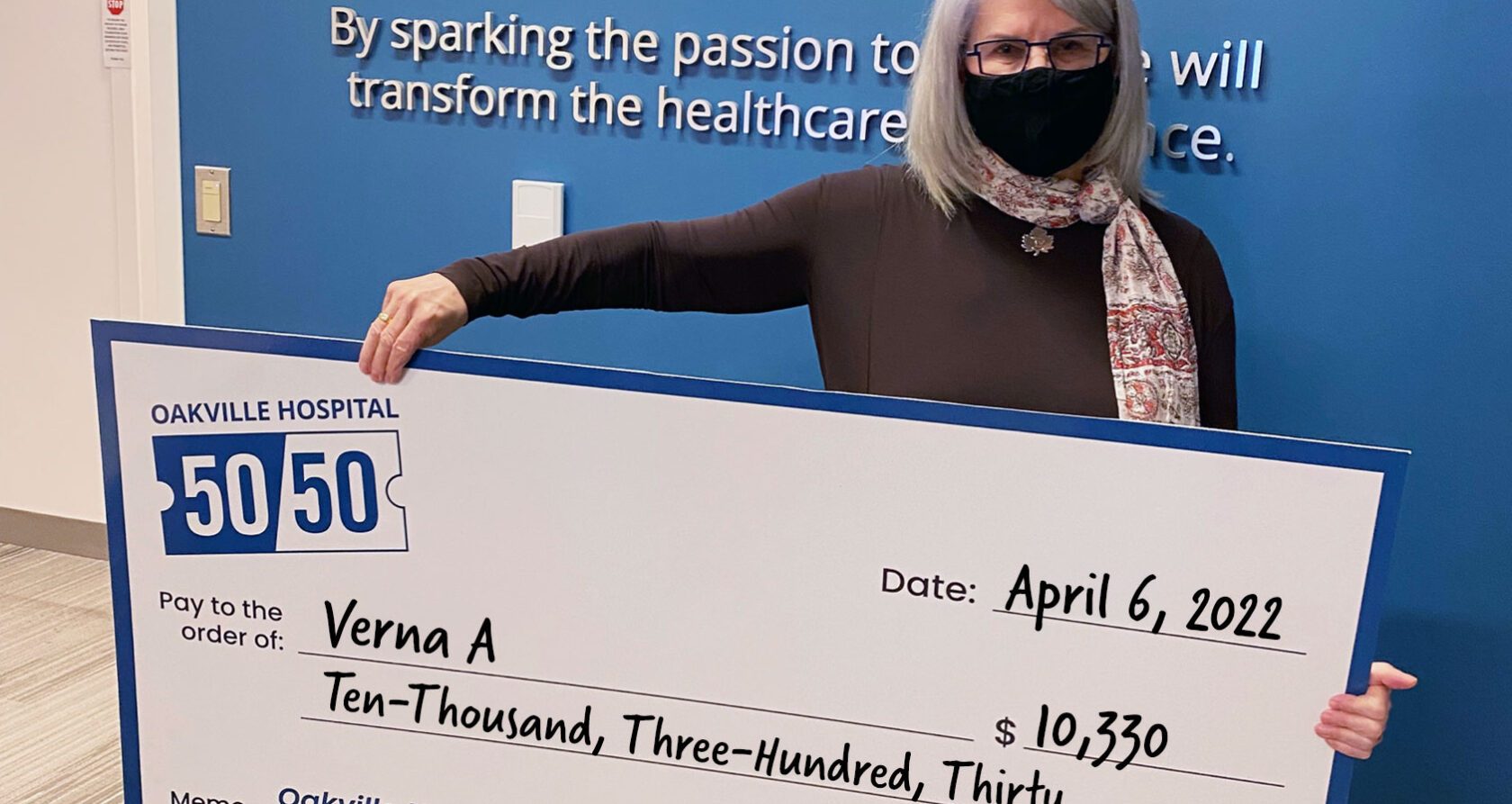 Congratulations to Verna A from Oakville who won the Oakville 50/50 March Madness Lottery!
Verna's day was completely turned around when she found out she had the winning ticket. Her husband who has been hospitalized for months had a recent fall and her morning session with the caregiver support group left her feeling overwhelmed.
But once she learned that she was taking home $10,330 she cheered with joy and said "I could just hug you right now."
Verna is a former Oakville Trafalgar Memorial Hospital nurse and a donor to the Oakville Hospital Foundation. She's played the 50/50 lottery a few times and finds that it's another good way to support her local hospital. Not only is Verna a winner, but our community is too. The remaining proceeds ($10,330) will be used to purchase essential medical equipment and technology required by OTMH healthcare providers to diagnose, treat, and care for patients.
As for what Verna might do with her jackpot prize, she will be spending her winnings on caring for her husband and her own self-care.
Try your luck for our next Oakville 50/50. Don't miss your chance to win, get your tickets today.